Cincinnati, OH - Reserve Attractions, Sightseeing Tours, Live Shows & Other Entertainment Options
Cincinnati, OH offers visitors a big city river setting with an abundance of activities, sightseeing tours, live shows and other entertainment options.
Cincinnati Most Popular Activities
The Nati in a Nutshell Cincinnati Food Tour Including Carew Tower Entrance Fee starts out at the city's Findlay Market, followed by a trip to Washington Park, the center of downtown Cincinnati and ends with admission to the observation deck at the Carew Tower.
This fun self-guided Cincinnati scavenger hunt will definitely be a unique adventure for my family to experience this event is going to allow us to spend some quality family time together having fun and playing an exciting scavenger hunt in the city.
Available 163 days between Jul 19, 2018 & Apr 30, 2019
View Schedule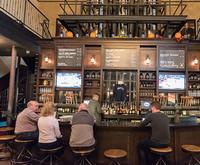 Enjoy a day of visiting some of Cincinnati's famous breweries while enjoying some of the city's best BBQ when you book a tour of some of the most eclectic bars and trendiest eateries.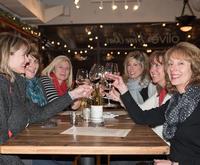 Reserve your spot on the Cincinnati Uncorked with Wine Tasting and Food tour and discover what the queen city has to offer. Sample artisan wines and eclectic cuisines while enjoying the vibrancy of downtown Cincinnati.
Available 70 days between Jul 22, 2018 & Dec 30, 2018
View Schedule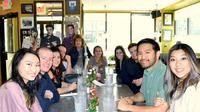 The Madison Avenue food tour in Convington, KY, had so many varieties of deliciously made food, especially the fluffy biscuits slathered in savory apple butter spread, the authentic Chinese cuisine you can't get anywhere else and the 50's inspired diner food.
Available 24 days between Jul 22, 2018 & Dec 30, 2018
View Schedule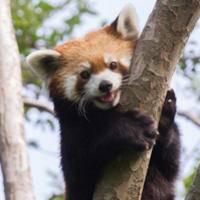 Reserve your general admission ticket to the Botanical Gardens and Cincinnati Zoo and watch hundreds of different types of wildlife and plants in their natural habitats. The Zoo offers animal presentations daily, and you can watch animals during their feeding times.
Available 43 days between Jul 19, 2018 & Sep 30, 2018
View Schedule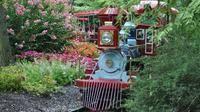 Your Cincinnati Zoo Adventure Ticket will immerse you in family fun allowing you to visit amazing animal exhibits, take a ride on the BB&T Express, get aboard your favorite carousel animal, and experience the 4-D Special FX Theater.
Available 44 days between Jul 19, 2018 & Jan 1, 2019
View Schedule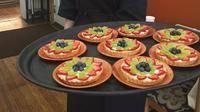 Get ready to take a food and culture tour through Covington, Kentucky. You'll get to see historic landmarks and get to taste great food. Come experience some good southern hospitality. And you'll meet some great folks too.
Available 15 days between Jul 19, 2018 & Oct 25, 2018
View Schedule