GPS Car Tours in Chicago, IL
Take a GPS Car Tour in Chicago, IL to see the best of the Windy City in a unique and fun way.

Next time you're in the Windy City, assemble your squad and take the scavenger hunt challenge! When your party is ready, purchase your tickets to receive your first instructions and map of the city. Try to get through as quickly as possible to climb to the top of the local leaderboards.
Available 8 days between Jun 23, 2018 & Jun 30, 2018
View Schedule
You don't have to suffer through a dull walking tour with a bunch of strangers when you visit Savannah with your family. Sign up for the Scavenger Hunt adventure and embark on a journey through the city at your pace and spend time at your favorite locations.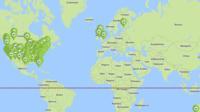 Explore the magnificent city of San Antonio like never before! Travel through the town with your scavenger hunt map and discover the many historic locations spread throughout the city. Rack up points to add to the local leaderboard if you're feeling competitive.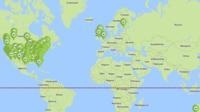 Skip the group tours with strangers and head out on a journey of your own by signing up for the scavenger hunt challenge in Boston. Your quest will lead you to the most popular tourist sites to see in the city.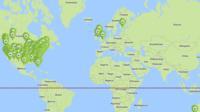 Traveling through Richmond doesn't have to be on a schedule, see your favorite locations on a self-guided scavenger hunt when you purchase tickets online in advance. Once you arrive, open the map on the website to follow the hidden gems and clues to win points.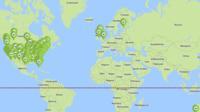 Next time you visit Milwaukee, ditch the walking tours and take charge of your city tour by getting some tickets to the city Scavenger Hunt. Test your wits and solve puzzles and earn points to add to the local leaderboard, all while visiting local favorites.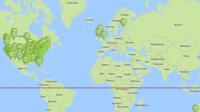 Purchase tickets for the Key West Scavenger Hunt and embark on a fun-filled journey around the city with your family as you try to unlock clues and solve puzzles to rack up the most points to add to the local leaderboard.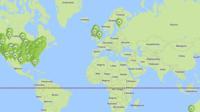 If you're a skilled puzzle solver and a travel addict, then come to Chattanooga and take the scavenger hunt challenge. Assemble your squad and head out into the city, armed with a map and clues to follow. Try to finish your quest as quickly as you can for the most points!