Dinner & Lunch Cruises Along the Chicago, IL Waterfront
Make reservations today to explore the Chicago, Illinois lakefront dinner & lunch cruises. Enjoy an afternoon of entertainment, dining, and sightseeing with the Spirit of Chicago Lunch Cruise, or make it a night with dancing, dining, and a live show aboard the Spirit of Chicago Dinner Cruise.

Chicago Dinner & Lunch Cruises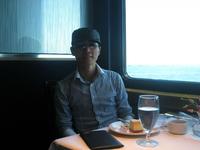 A Chicago Odyssey lunch cruise includes a delicious lunch served up on board the ship, Odyssey, during a relaxing cruise along Lake Michigan; it provides for a relaxing and tasty way to enjoy the city's iconic skyline.
Available 212 days between Jul 18, 2018 & Mar 30, 2019
View Schedule
Have a one of a kind night in Chicago on Lake Michigan with this buffet cruise, enjoy Chicago with dinner and lunch cruises and see the best sites and lights as you enjoy your day on a fun cruise.
Available 190 days between Jul 23, 2018 & Mar 31, 2019
View Schedule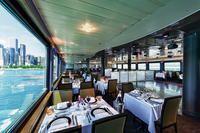 Chicago has a spectacular and iconic skyline, and its this view that can be seen from the deck of the Odyssey as it glides along on Lake Michigan; a Chicago Odyssey dinner cruise combines a great view and wonderful food.
Available 89 days between Jul 20, 2018 & Nov 25, 2018
View Schedule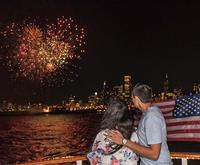 This two hour private cruise sails along Chicago's beautiful lakefront and is open only to your and our guests- adventurous guests are given the opportunity at the helm while Captain Mike and the crew ensure a fun and safe experience!
Available 7 days between Jul 21, 2018 & Sep 1, 2018
View Schedule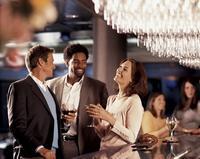 Lunch and dinner cruises are excellent choices for romantic encounters and fun on the open sea, and the Chicago Odyssey Brunch Cruise, which tours the gorgeous views of Lake Superior, is no exception.
Available 37 days between Jul 22, 2018 & Mar 31, 2019
View Schedule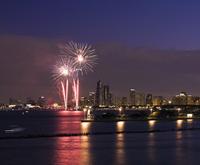 The Chicago architecture fireworks cruise is exactly the kind of cruise I need there will a lot of buildings to see while cruising on the river and there will an informative guide that gives us some history on everything that we pass.
Available 14 days between Jul 18, 2018 & Sep 1, 2018
View Schedule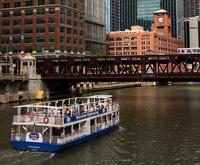 On the next trip to Chicago treat yourself and go on the Chicago Special Event Evening Cruises. It's a relaxing experience where you get to eat, and a boat will take you on a tour to see some of the best buildings in Chicago. The tour includes entertainment commentary from the professional guide and delicious beverages and cuisine that you can enjoy on the boat ride. This tour does not include hotel pick up and drop off but can be arranged upon request for an additional cost. This tour has alcohol, so the tour is available only for those who are ages 21 and up.
The trip will depart from the Navy Pier's Polk Bros Park and before you leave, the Captain and staff will introduce themselves. Once everyone is briefed on all the safety features and procedure in case of an emergency everyone will board, and the tour will start. The tour is approximately 90 minutes and it will take you past over 40 buildings. Some of the buildings you will come across is the famous Big Stan C and it is the tallest marble skyscraper in the world. You will also come across the Willis Tower, also known as the Sears Tower, which was constructed in 1973 and is an astounding 110 story.
This tour gives you the better way to see all that Chicago has to offer. Instead of walking, you will be floating on a riverboard with delicious foods and drink. So just sit back and let the professional guide give you endless fun stories about some of the most important buildings in Chicago. Make sure to ride the big Centennial Wheel at the Navy Pier.
Available 2 days between Jul 20, 2018 & Aug 17, 2018
View Schedule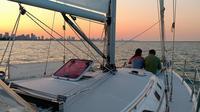 I know that sometimes life can get tiring, come on over and enjoy a nice ride while the sun goes down in our Private Sunset Sails that will make you feel like your problems melted away in the Chicago, Illinois bay.
Available 66 days between Jul 19, 2018 & Oct 8, 2018
View Schedule