Taste of Chicago, IL: Book Tickets for Culinary Tours
Dine and drink your way through the Windy City with reservations for these fantastic Chicago, Illinois culinary tours. Visit some of the city's most popular clubs with the Chicago Club Crawl, which includes drinks and more!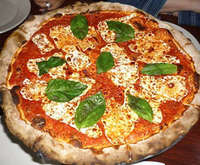 Take a tour of the windy city like no other! The behind-the-scenes Chicago pizza tour will guide you over three and half hours to four different pizzerias throughout the city. Enjoy a sample slice from each location and watch a demonstration of how the pies are made in specific places.
Available 83 days between Jun 29, 2018 & Oct 29, 2018
View Schedule
Culinary tours are a fantastic way to learn about the history and culture of food, while you taste (hotdogs, pizza, hot-chocolate, Middle-Eastern cuisine, gourmet specialties), with a locally-guided, informative, small-group walk through Chicago's architecturally striking Wicker Park and Bucktown.
Available 29 days between Jun 27, 2018 & Oct 4, 2018
View Schedule
Families who enjoy authentic Chinese food, will find this tour enjoyable. This guided tour lasts just over 3 hours. Guests will visit authentic restaurants and sample their finest foods. Snacks are available on this tour.
Available 19 days between Jun 30, 2018 & Oct 27, 2018
View Schedule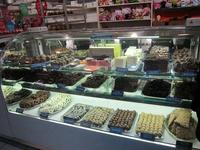 Culinary tours in Chicago brings adventure, fun and great flavor as you explore the walking street tour in Chicago full of different native dishes, upscale and local restaurants, cultural influences and much more.
Available 68 days between Jun 24, 2018 & Oct 28, 2018
View Schedule
Chicago pizza is known all over the world because of the way it tastes, and now tourist can meet a tour guide and sample pizza from 4 different pizzerias and get some nice brews as well.
Available 17 days between Jun 30, 2018 & Oct 27, 2018
View Schedule
Stop at some of the best restaurants and food vendors that Chicago offers, enjoying dishes that include pasta, pizza, and tacos from locations like Portillo's and Al's Beef along the northern edge of town.
Available 42 days between Jun 24, 2018 & Oct 31, 2018
View Schedule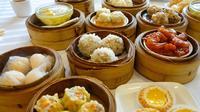 The Chicago Tastes of Chinatown Walking Food Tour takes guests from just near the gate to Chinatown in Chicago to trying Chinese delicacies ranging from dim sum dumplings and Beijing duck to having desserts such as buttery custard tarts.
Available 28 days between Jun 22, 2018 & Dec 29, 2018
View Schedule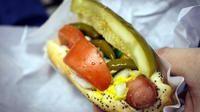 Get a taste of Chicago through this one of a kind culinary tour walking through the city, getting inside tips from the locals and discovering all the amazing culinary bites along the way.
Available 286 days between Jun 23, 2018 & May 30, 2019
View Schedule