Chicago, IL: Adventure: Bike Tours
You can experience Chicago in a totally different way when you decide to tour the city by bike. A tour like the
Bobby's Tike Hike Kid's Edition Bicycle Tour
will provide a memorable and fun sightseeing experience in the Windy City that both you and your family will enjoy.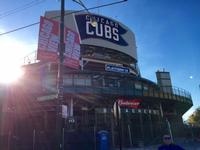 The Tastes of Chicago Bike Tour is a bike tour that allows guests to experience some of Chicago's most famous culinary delights ranging from different types of pizza, beer, and more while traveling through neighborhoods with a local guide.
Available 87 days between Aug 19, 2018 & Dec 8, 2018
View Schedule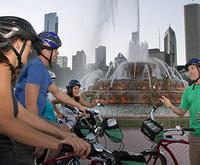 If you love Chicago during the day then you're absolutely going to love it at night. We invite you to take a tour with us to see Chicago's historic landmarks and Charming neighborhoods lit up in the night sky. You will be on a bicycle so not only will you get to see Chicago at night but you'll also get some exercise.
Available 37 days between Aug 19, 2018 & Oct 6, 2018
View Schedule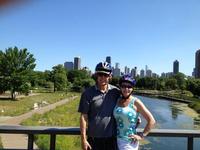 Spend a few hours riding a bicycle along the lakefront neighborhoods of Chicago, biking on some of the streets of quieter neighborhoods to view the older homes that have been in the city for decades.
Available 95 days between Aug 19, 2018 & Dec 9, 2018
View Schedule
Aug 25
10:30 AM
1:00 PM
2:30 PM
>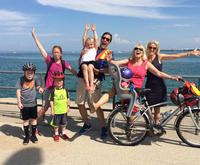 The Kids Bicycle Tour in Chicago is a great, fun way to see the beautiful sites in the city; Some sights include the Lincoln Zoo Park, a giant statue of Abraham Lincoln, a wishing fountains, a hidden garden and more.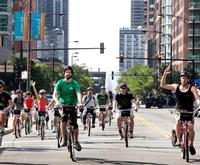 If a person wants to see Chicago in a different way, then they will love taking the bites and brews bicycle tour where they will be led by a tour guide to some great places to eat, drink and see some great sights at the same time.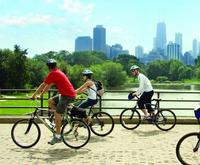 This is an ideal choice for families, especially if you enjoy being outdoors; the tour lasts for three hours and allows you to see some of Chicago's best attractions as you get a light workout and fresh air.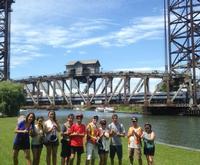 Chicago is very well known for a lot of things, and one of those things happens to be the old lore of the mobsters, and Chicago has one of the more famous ones in Al Capone, and now people can go to some old gangster stomping grounds with a trained guide.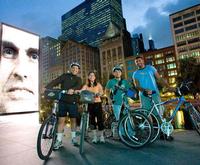 This Chicago bike tour will allow you to cruise through Grant Park and Chicago's museum district, with its winding pathways for riding and spend some evening hours viewing historical landmarks, Buckingham Fountain's light show, Adler Planetarium, and Soldier Field.
Available 17 days between Jan 23, 2019 & Mar 30, 2019
View Schedule