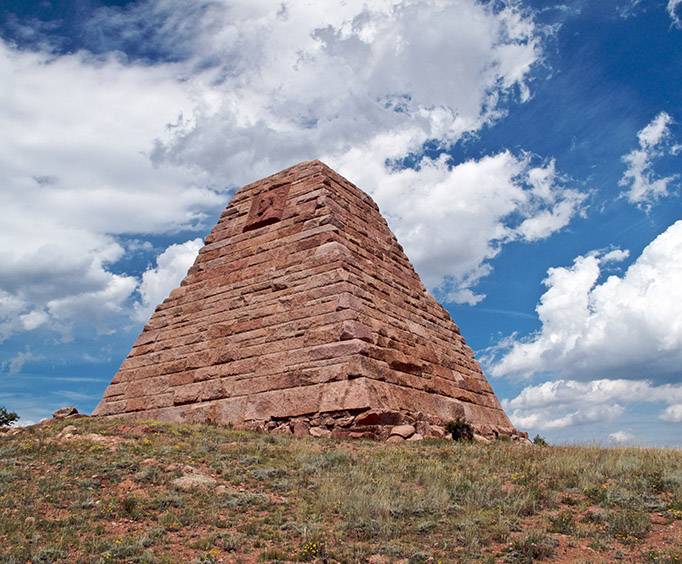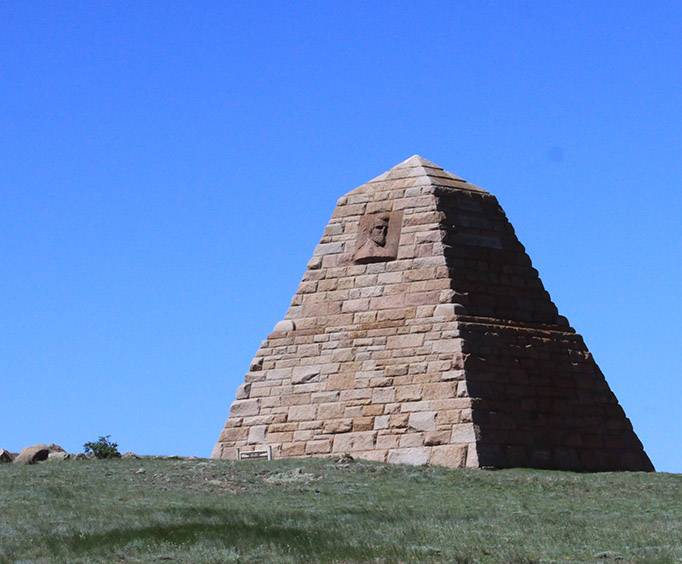 Ames Monument and Sherman Hill near Cheyenne, WY
Just outside Cheyenne, Wyoming are two points of interest for those exploring America's westward expansion. The Ames Monument and Sherman Hill hold significance for the development of the Pacific Union Railroad Line. The Ames Monument commemorates the efforts of brothers Oakes and Oliver Ames towards connecting the East and West coastlines by financing construction of the Pacific Union Railroad. Sherman Hill is the location of the Ames Monument and also happens to be the highest point on the transcontinental I-80.
As the first company to successfully complete a transcontinental railroad line, it is not particularly surprising that a monument was constructed to commemorate the accomplishment. The Ames Monument itself is unusual in its design. The monument is a four-sided pyramid that is 60 feet wide at the base and 60 feet high. It is one of two piece of design by noted architect H.H. Richardson west of the Mississippi River. Sherman Hill is famous as the highest point along I-80. There is also an enormous bust of President Abraham Lincoln present installed on Summit Hill. Interestingly, Summit Hill is no longer the highest point on either the Pacific Union Line or I-80 as the tracks and interstate have moved away from the location several times since their dedication.
The next time you're visiting Cheyenne, Wyoming take some time to drive a few miles out of town to explore the area of the Ames Monument and Summit Hill. You'll be stepping back in America's timeline and exploring our history.

WY
HOTELS & VACATION PACKAGES
MOST POPULAR THINGS TO DO
IN WYOMING