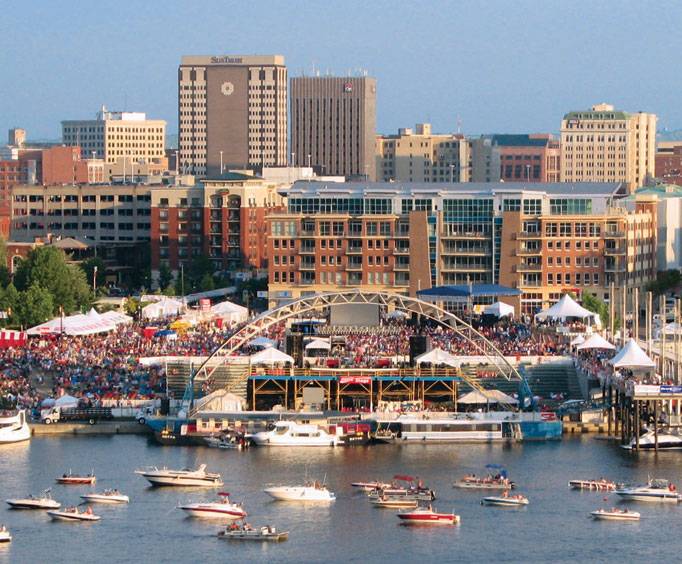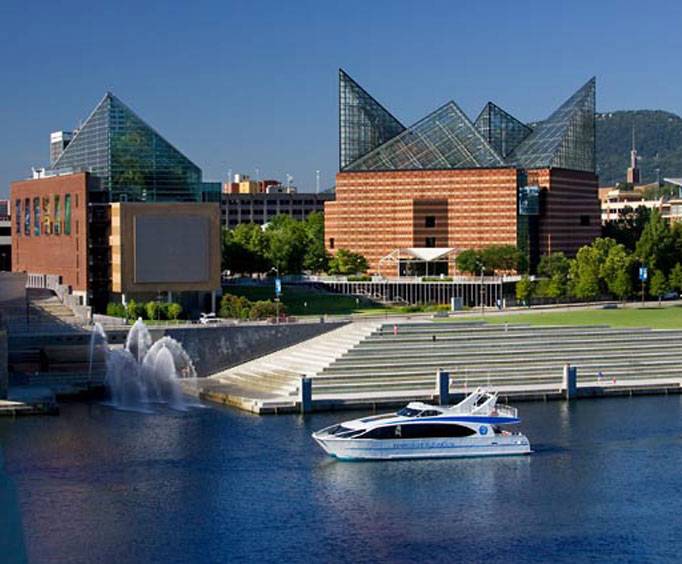 The Riverside Drive in Chattanooga, TN
The Riverside Parkway (also known as Riverside Drive and Highway 58) in Chattanooga, shows off the beauty of the Tennessee River throughout the year. Restaurants and shops are along the route. But, Riverside Parkway is best known for providing good access to the Chattanooga Riverwalk.
The lighted, concrete greenway follows the banks of the Tennessee River to connect the TVA Chickamauga Dam with Ross's Landing next to the Tennessee Aquarium. Ross's Landing Riverfront Park was named for John Ross, who was a Principal Chief of the Cherokee Nation. It is listed on the National Register of Historic Places. The river played a role during the civil war and is used by boaters and paddle wheel boats today.
Construction on the TVA Chickamauga Dam began in 1936 and took four years to complete. It is 129 feet high and at 5,800 feet, it stretches almost a mile across. The area around the dam is known for its sandy swimming beach and water sports.
The river is popular, but the Tennessee Aquarium is a major tourism draw for Chattanooga. It houses over 12,000 animals and fish. The first building opened in May 1992 and a second opened in 1995. Lot parking is available.
Close to the aquarium, and overlooking Highway 58 is the longest pedestrian bridge in the world, the Walnut Street Bridge. Originally built in 1891, restoration began in the late 1980s. It reopened as a pedestrian bridge in 1993 and connects the Bluff View Art District with Coolidge Park.
The Riverside Drive gives you access to some of the best attractions in Chattanooga. With the of attractions, visitors quickly see that there truly is something for everyone.