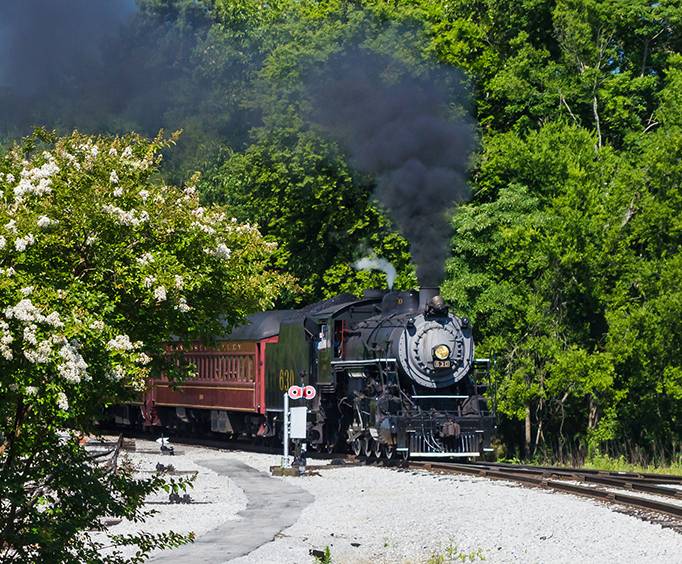 Tennessee Valley Railroad Museum in Chattanooga, TN
4119 Cromwell Rd Chattanooga, TN 37421
The Tennessee Valley Railroad Museum is a fun and historical location to take your family while on vacation or maybe just for an outing. The museum is located in Chattanooga, Tennessee. The museum gives people the chance to experience what it was like back when railways were one of the main means of transportation and delivery of goods. There is much to learn and see at this museum.
The museum has a little bit of something for everyone. With so much to do and so much history to absorb it's sure to be an exciting time. Who doesn't love a few big locomotives and a lot of American history? Visitors can take an hour-long ride on a train to really get the full experience. In 2004 they began providing trips that are a half of a day long. The trains take you all over Tennessee. These trips are optional but the sight seeing is something you can't pass up.
The Tennessee Valley Railroad Museum has its own set of history. TVRM was originally founded in 1960. It wasn't until 1969 that they ended up receiving a land donation from the Southern Railway. Before then, the equipment was stored at the Western Union pole yard. In 1970 the museum opened at a more permanent location for public viewing. After many years of saving up money and hard work they began building the East Chattanooga Depot. It is a reconstruction of a typical small town depot from the 1920's. They also built a train bridge over Tunnel Boulevard. In the 1980's they began adding more track and more buildings. They were also named to the National Register of Historic Places on August 6th in 1980. The volunteers and paid workers have worked hard over the years to make this museum what it is today.
Whether you're trying to plan a summer vacation or just looking for something to do this museum in definitely worth checking out. The history surround the museum is amazing and intriguing. If you have kids, they are sure to love it. If you are planning a vacation there are plenty of other sights to see and things to do in Chattanooga was well. The Tennessee Valley Railroad Museum is fun for the whole family and there will never be a dull moment when exploring the museum.
Events at Tennessee Valley Railroad Museum