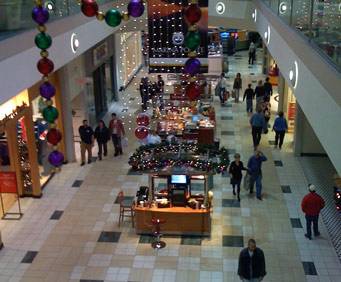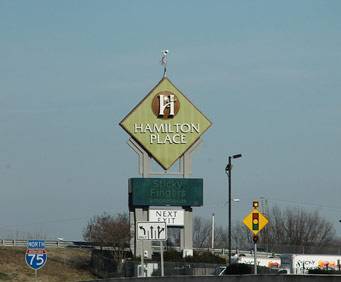 Hamilton Place in Chattanooga, TN
2100 Hamilton Place Boulevard Chattanooga, TN 37421
With 200 stores, 30 eateries, and 17 cinemas, Hamilton Place in Chattanooga is the largest mall in Tennessee.
Hamilton Place has a variety of apparel, home, entertainment, jewelry, and specialty stores. You'll find great stores like Liz Claiborne, Hollister, Eddie Bauer, The Disney Store, Banana Republic, Bath & Body Works, Old Navy, Foot Locker, Build-A-Bear Workshop, Trade Secret, Wilson's Leather, and much more. This shopping center also has eight kinds of department stores: T.J. Maxx, Sears, Marshall's, JcPenney, Dilliard's, Belk, Parisian, and Proffitt's.
Along with all its stores, Hamilton Place has many different restaurants and eateries--Bonefish Grill, Subway, Sarku Japan, Rocky Mountain Chocolate Factory, and Cinnabon, among many others--and 17 cinemas all playing the newest films.
Events at Hamilton Place Chattanooga