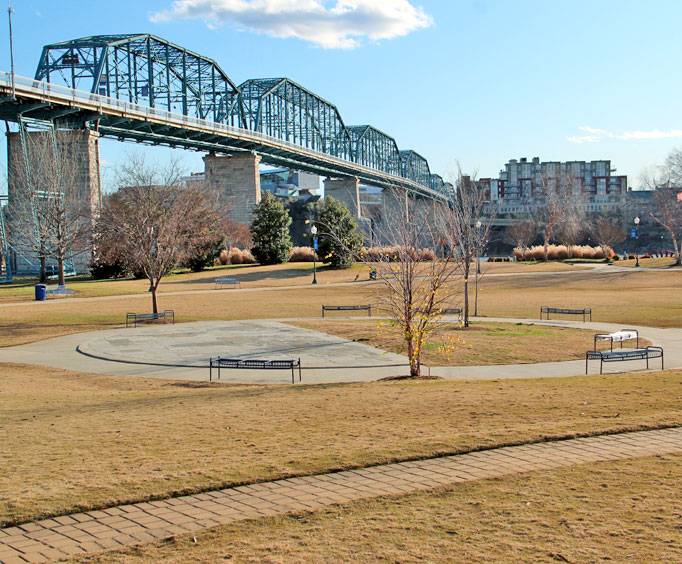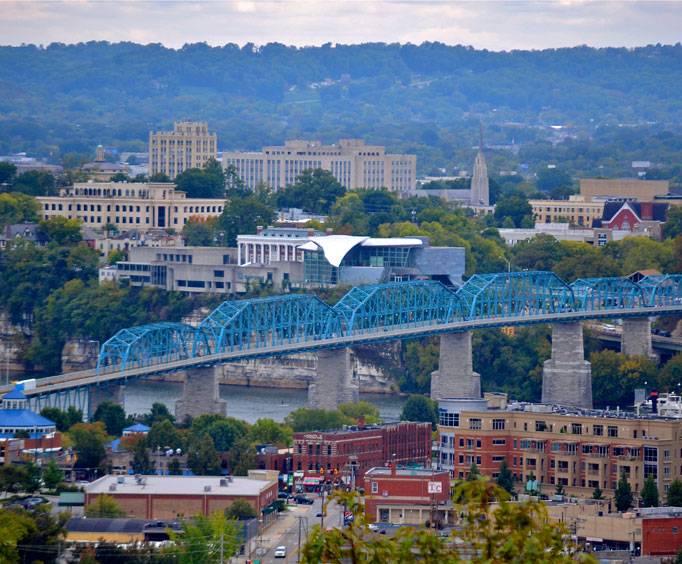 Coolidge Park in Chattanooga, TN
If you are looking for family fun, head on down to Coolidge Park. It is a picturesque public park located in downtown Chattanooga, Tennessee by the Tennessee River. Since 1999, guests have been able to explore the greens and pathways winding through the park with views of the Walnut Street Pedestrian Bridge and surrounding restaurants and shops. It also has easy access to popular Frazier Avenue, known for its eclectic sensibility.
Within its 13 acres, the park contains a water fountain that may be used by the guests as well as a restored carousel and pavilion for various functions. In addition, there is a launch for canoes and kayaks and a floating restaurant. Guests can simply walk the paths, find a riverfront bench and enjoy the scenic views. They can also seek out the small historic touches that can be found throughout the park, such as plaques, artwork and restored artifacts.
Coolidge Park is named for World War II Medal of Honor recipient Charles Coolidge. In 1944, he lead a battle in France after enemies attacked, and for that he received the medal in 1945. In addition to this park, there is a highway in Chattanooga also named after him. Coolidge currently resides in a nearby suburb.
For anyone looking for a fun space that offers many activities and opportunities to enjoy the outdoors, Coolidge Park is the place to be. It offers a little bit of everything to those seeking a family friendly environment and for those who want the Chattanooga experience.

The following tours visit Coolidge Park:
For an immersive and fun adventure in Chattanooga, TN embark upon the Chattanooga Hop On Hop Off Trolley Tour.

The following tours go by Coolidge Park: