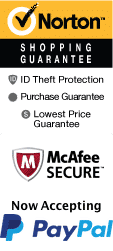 YOUR PEACE OF MIND IS OUR TOP PRIORITY
Should you need to cancel at any time, you have up to 48 hours from your vacation start date to do so for a 100% future travel credit.
Family Fun in the Outdoors of Chattanooga, TN
Chattanooga, TN is the perfect family vacation destination. Whether you are interested in experiencing local wildlife up close and personal, spending a day racing in go-karts or taking an adventurous tour through the area caves you will find there are plenty of activities in and around Chattanooga that will appeal to all ages. To help you prepare your vacation plans, we have highlighted a few of the many local options that will ensure you have a wonderful and adventurous time while in Chattanooga.
For heart racing excitement while in Chattanooga, there is no better choice than Raccoon Mountain Caverns Go-Karts. The officially licensed NASkarts will certainly get your blood pumping as you race around the 630 foot track. Raccoon Mountain offers exhilarating fun for the entire family. Both single seat and twin seat karts are available. Guests must be at least 54' inches tall to drive a kart. Guests under the height limit may ride as a passenger in twin seat karts.
Ellis Homestead offers a unique peak into the history and culture of the Chattanooga area. History buffs will most certainly not want to miss this popular attraction. The Homestead features a 160 year old cabin as well as herds of deer, sheep and goats. There are even gem mining opportunities for adventurous guests. The Homestead was originally established in 1841 when James Ellis moved from Alabama to Chattanooga. Today, direct descendents of the Ellis family still welcome visitors to the Homestead. The Homestead is open daily until 5pm.
30 native species of animals make their homes on the scenic trails that wind their way around the Chattanooga Nature Center. Just a few of the animals you may encounter during a visit include wolves, turtles, snakes and owls. Red Wolves, which also inhabit the center, are one of the most endangered animals in the world. A 1,400 foot boardwalk meanders through the center so that you can explore everything there is to see in comfort and safety. Kids will certainly delight in seeing the largest tree house in the country, the George S. Bryan Tree House. The center is also home to numerous beautiful gardens including an organic community garden, fragrance garden, butterfly garden, winter garden, morning sun garden, woodlands garden, spring garden and rhododendron garden. After a day of exploration, be sure to stop by the Bird and Butterfly Café for lunch or a snack.
The Looking Glass Cave at Sequoyah Caverns is a must see while in Chattanooga. The cave features a number of reflection pools, open caverns and winding passageways. You are certain to be astounded at the rock formations you will see as you make your way through the cave. A knowledgeable guide leads visitors safely through the tour. The Lantern Tour takes visitors through the cave at night, guided by the light of lantern. Study the natural formations in the same way as the Ellis family many years ago. Visitors must be at least eight years of age to participate in the Lantern Tour.