Rock City at Lookout Mountain Attractions Schedule


Guests usually spend between 1-1/2 - 2 hours at attraction.

Admission to Rock City Gardens.

Appropriate for All Ages

Handicap Accessible

Both Cameras and Video Cameras are Permitted

Restaurant and Gift Shop On-site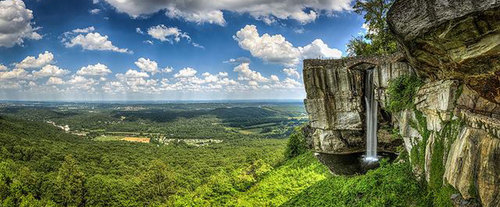 Rock City at Lookout Mountain is an outdoor mountaintop attraction home to a 700 acre rock garden, Lover's Leap, the Rock City Raptors birds of prey show, Fairyland Caverns and so much more. Be sure to wear warm, comfortable clothing and your best walking shoes! Native Americans originally inhabited Lookout Mountain which later became a pivotal site in the Civil War where Southern forces defeated General William Rosecrans' in the Battle above the Clouds.
Book Now!