Lookout Mountain Attractions Schedule


Each attraction takes approximately 1-2 hours. Each attraction may be attended in 1 day or separate days, it is up to you.

Includes admission to Rock City, Incline Railway, and Ruby Falls.

Appropriate for All Ages

Both Cameras and Video Cameras are Permitted

Restaurant and Gift Shop On-site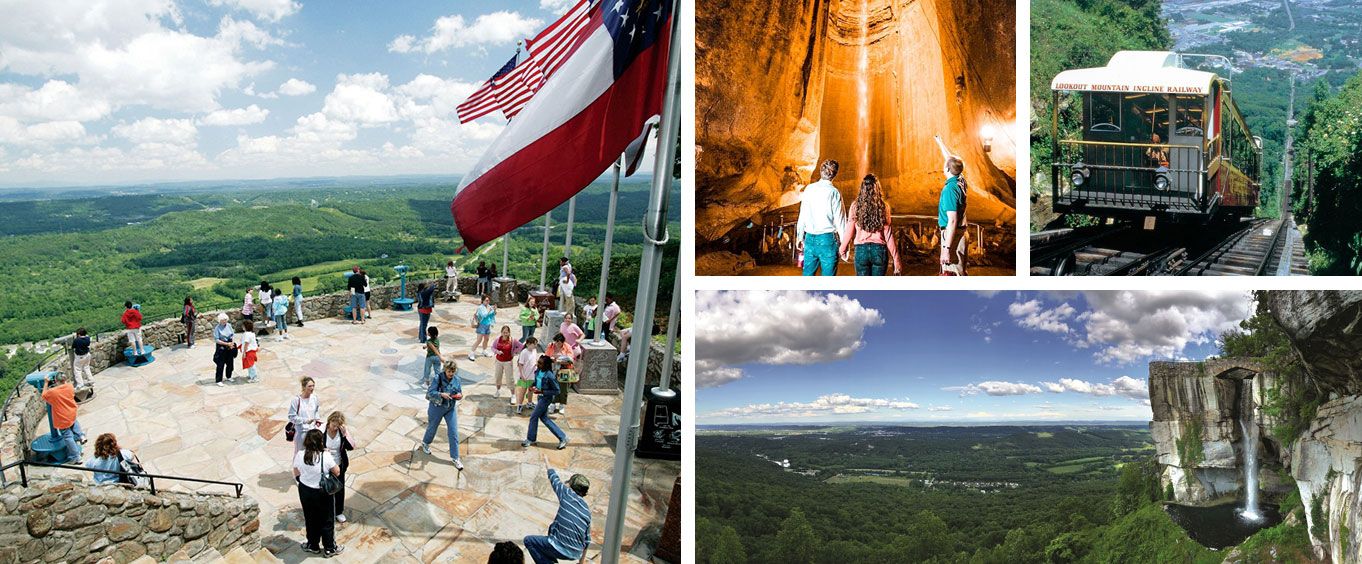 Lookout Mountain Attractions includes three different activities, Rock City, Ruby Falls, and the Incline Railway. Rock City takes you into a beautiful rock garden, a spot where you can see seven states, and numerous other sights. Ruby Falls is the world's largest underground waterfall and is sure to thrill any family. The Incline Railway is the Most Amazing Mile and is a fun ride up the side of the mountain. These activities are the fantastic family adventures and will stay in the minds of your family for a long time.
Book Now!