Pints And Pedals Chattanooga Pedal Bike Bar
Description
Pints And Pedals Chattanooga Pedal Bike Bar Photos (4)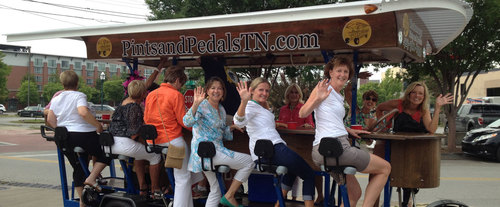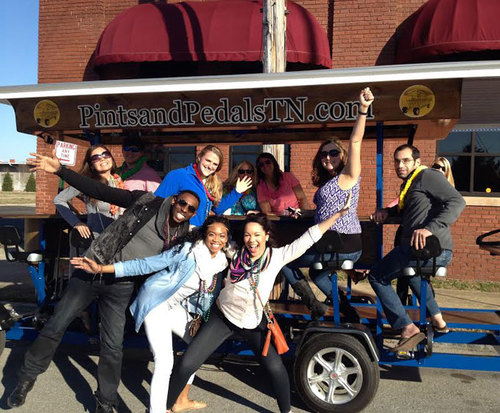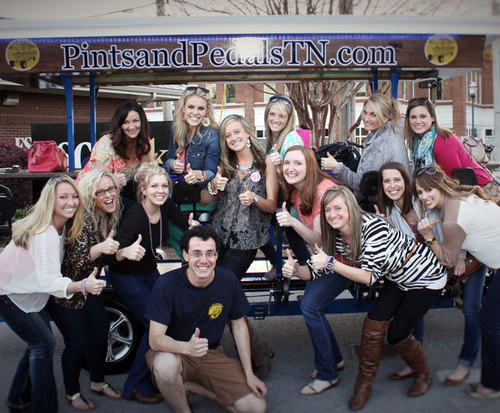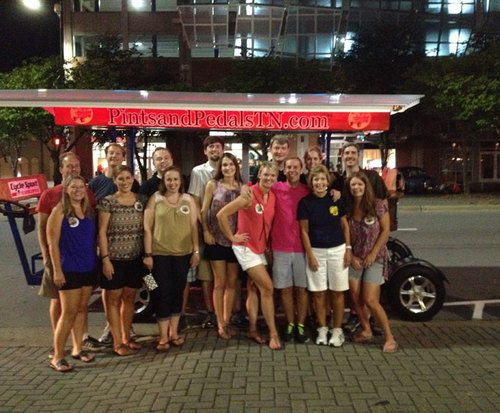 Pints and Pedals is the most fun way to see Downtown Chattanooga, its a party on wheels!
The Pints and Pedals tour is a unique and exciting tour of Chattanooga's downtown and Southside. The tour bike is an All-American 15-seat party bike. Bring all your friends, or make some new ones as you pedal through the booming bar scene and stop in at a few local pubs and breweries to have a pint.
The hand-crafted cycle is made of aluminum, so its light and easy to pedal from your comfortable cushioned seat. Choose the music you want to hear on the sound system, or bring your iPhone or android playlist to hear your favorite tracks.
Your tour will take you past some of the coolest spots in Chattanooga, and make stops for refreshment at a selection of them, which may include the Flying Squirrel, Tupelo Honey Cafe, Urban Stack and The Foundry. Some of the bars may offer discounts to Pints and Pedals guests.
This bar-crawl on wheels is offered only to those age 12 and up. If anyone in the group is under 21, no guest may consume alcohol on the bike, only in the bars. Guests who choose to are permitted to bring canned beer (only canned beer, no bottles) limit 4 per person, for consumption while biking, provided no one on the tour is under age 21. Tour company will provide plastic cups for drinking.