Murder Mystery Dinner Shows at Vaudeville Cafe

Description
Murder Mystery Dinner Shows at Vaudeville Cafe Photos (12)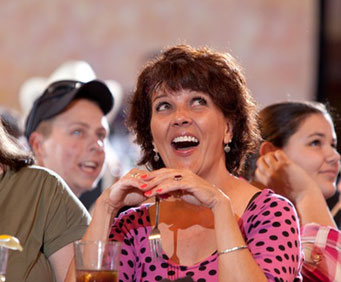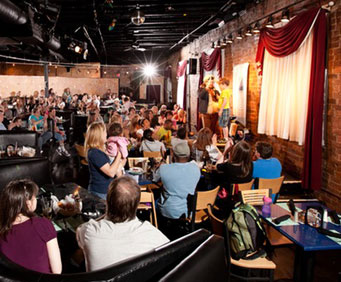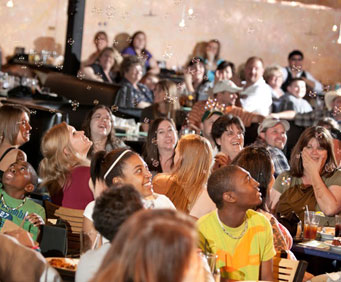 The Vaudeville Cafe offers an intriguing entertainment experience complete with interactive mystery show and unlimited Italian dining. A variety of shows are featured at the Vaudeville Cafe throughout the week, with performance settings ranging from a wedding to office party! As you arrive, you'll interact with the 'suspects,' to gain a better understanding of their character. Then, as you sit down to dinner a murder will invariably take place, leaving you, the audience, to solve the mystery.
More than a live show, the Murder Mystery Dinner Show at Vaudeville Cafe is a true experience that you'll be sure to remember long after you've returned home from the Chattanooga area. There are a variety of different shows you can choose from, including an office party murder mystery, a redneck-Italian wedding murder mystery, a TV talk show murder mystery and a murder mystery on board a flight.
The shows will make you laugh, make you sing, make you cringe, make you wonder and make you eat a delicious meal. Dive into the mouthwatering Italian-style meal of meatballs in warm pasta sauce, penne rigate, rotisserie baked chicken and more. You can also enjoy all of the great beverages at the full bar, including house champagne and frozen drinks.
Reviews
4.1 | 7 reviews
Amanda

✓
Verified Traveler
There are so many fun storys to choose from. I can't wait to go to the mystery of the redneck- italian wedding.
Customer

✓
Verified Traveler
I have never been entertained while eating. It was exciting and entertaining. Recommend everyone to try this!
Ben

✓
Verified Traveler
I'd never done one of these before, but it turned out to be a lot of fun and i will definitely do another one. Food was good too!
Lynne Bruschetti
Peachtree City, GA
✓
Verified Traveler
"Hilarious."
Hilarious. A good evening full of laughter.