Lookout Mountain Attractions
1720 S Scenic HWY Chattanooga, TN 37409 |
1-800-987-9852

Just minutes from downtown Chattanooga, TN, Lookout Mountain Attractions offers the perfect activities for an out of the ordinary experience as well as amazing natural beauty.



Details

Each attraction takes approximately 1-2 hours. Each attraction may be attended in 1 day or separate days, it is up to you.

Includes admission to Rock City, Incline Railway, and Ruby Falls.

Appropriate for All Ages

Both Cameras and Video Cameras are Permitted

Restaurant and Gift Shop On-site

View Schedule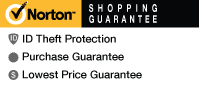 Description
Choose admission to three top rated world famous natural attractions that showcase the beauty of Lookout Mountain and views of the Chattanooga Valley. All attractions are within a five-mile radius and will take several hours to explore each wonder. Lookout Mountain is the place to create memories you and your family will always treasure!
About Rock City
Rock City has a breathtaking hundred foot waterfall that cascades down the mountain, and the famous Swing-A-Long bridge that spans nearly 200 feet. This self guided tour along the brow of Lookout Mountain gives visitors a birds eye view from high atop Lookout Mountain. Some of Rock City's other features include the climbing wall at Lover's Leap where you can "See Seven States," the birds of prey shows, Big Rock Grill and the Fairyland Caverns.
About the Incline Railway
With its unbelievably steep grade of nearly 73 percent, the Incline Railway is touted as the world's steepest passenger railway. The thrill of riding "America's Most Amazing Mile" has delighted guests for over a century. Once you reach the summit, be sure to head to the Lookout Mountain Station, where you'll be able to enjoy views from the highest overlook at the mountain! Two stations offer gift shops, candy stores, a snack bar, arcade, and more.
About Ruby Falls
Visit Ruby Falls and see America's deepest commercial cave and the highest, most-visited underground waterfall. Enjoy a guided tour through this fascinating attraction with its 145-foot waterfall, and millions of natural geological formations. At the tour's conclusion see the panoramic view from the Lookout Mountain Tower, enjoy the newly renovated gift shops, and relax on the mountainside deck.

CHATTANOOGA TN
HOTELS & VACATION PACKAGES
MOST POPULAR THINGS TO DO
IN CHATTANOOGA TENNESSEE