Chattanooga Riverboat
201 Riverfront Parkway , Pier 2 Chattanooga, TN 37402 |
1-800-987-9852
Board the majestic Southern Belle Riverboat for a delightful cruise along the beautiful Tennessee River in Chattanooga!

Details

Dinner Cruise lasts Approximately 3 hours Lunch Cruise lasts Approximately 1 1/2 hour.

Appropriate for All Ages

Handicap Accessible

Both Cameras and Video Cameras are Permitted

View Schedule

View Menu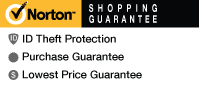 Description
Whether you're looking for a romantic evening under the stars of Tennessee, a wholesome night of entertainment, food, and fun for the whole family, or would simply like to see the sights along the river, the Chattanooga Riverboat offers a special cruise just for you.
The Southern Belle is climate-controlled, so you can step inside from those warm Tennessee nights to cool off inside, or head out onto the deck for sightseeing along the banks of the river. Discover the perfect cruise for your getaway as you choose from a variety of excellent cruise options.
You'll float along the Tenneesee River, where you'll be surrounded by beautiful sights all along the river. Your cruise ship, the Southern Belle, will give you the perfect touring adventure, unlike any other in the Chattanooga area. On dinner and lunch cruises, enjoy a delicious meal as you explore all of the incredible sights. For sightseeing cruises, there are snacks like popcorn, soda, nachos, candy, and more available for purchase aboard the boat.
Options:
Admiral's Dinner Cruise
Available 3/5/2016 until 10/29/2016 View Detailed Schedule
Cruise down the Tennessee River while you enjoy sightseeing, live entertainment, a fully stocked cash bar, and, best of all, a slow-cooked Prime Rib and Shrimp Creole buffet!
Tennessee River Sightseeing Cruise
Available 3/5/2016 until 9/30/2016 View Detailed Schedule
Learn all about Tennessee history while you cruise down the Tennessee River aboard this 1.5 hour sightseeing cruise. While the Tennessee River Sightseeing Cruise does not include a meal, there are snacks available for purchase aboard the boat.
Deluxe Deli Lunch Cruise
Available 2/20/2016 until 10/24/2016 View Detailed Schedule
Sight see and relax aboard the climate-controlled Southern Belle while you dine on the Deluxe Deli Buffet featuring homemade soup, a variety of premium meats, cheeses, and breads, baked beans, potato chips, and dessert.

CHATTANOOGA TN
HOTELS & VACATION PACKAGES
MOST POPULAR THINGS TO DO
IN CHATTANOOGA TENNESSEE