Chattanooga, TN Haunted Ghost Tours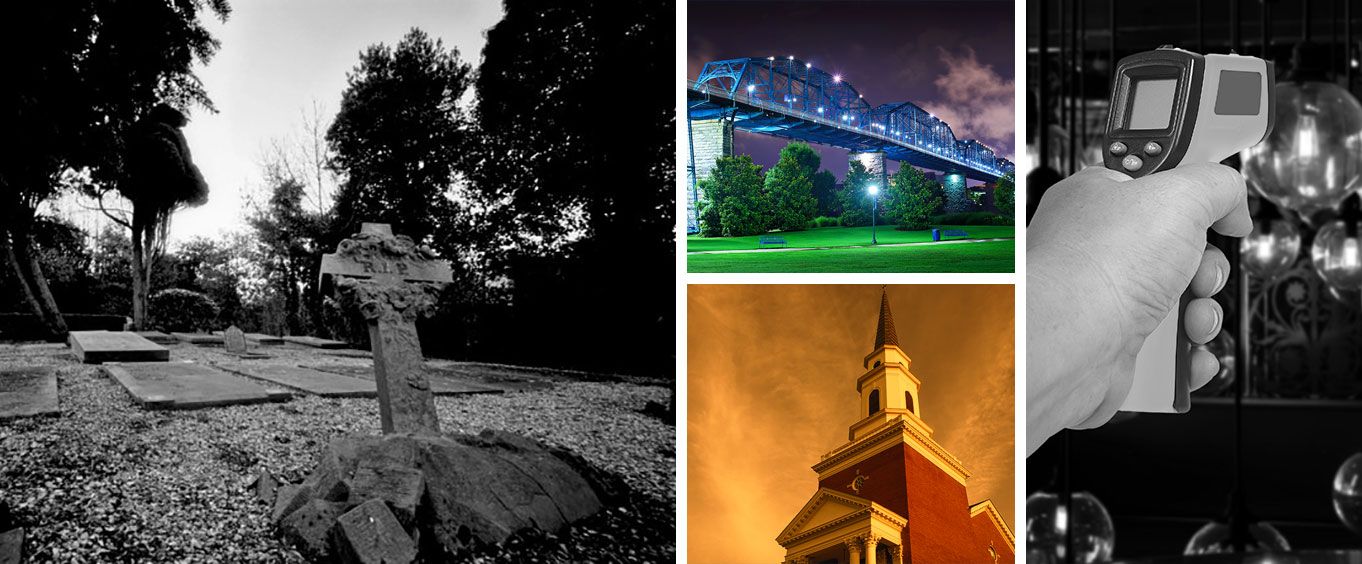 If you love the paranormal, don't miss your chance to see the ghosts that haunt Chattanooga! The area is home to a unique history filled with dark secrets. Be sure to visit the eeriest places in the city on a fun haunted ghost tour.
Chattanooga Haunted Ghost Tours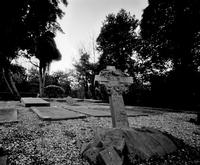 The highly popular activity of trying to find ghosts in Chattanooga, Tennessee will take you on a journey that you will never forget. There are so many places to visit and the tour guide will provide everyone with high tech equipment for finding ghosts in places around the city. This is a beyond enjoyable walking tour for all of the ghost hunters out there, especially because the tour is lengthy and is not like the other haunted ghost tours out there where you will not see anything that can be spooky or really make the aura of the group tense and frightening.
Available 85 days between Now & Nov 28
Jan 19
N/A
Sold Out
Jan 20
N/A
Sold Out
Jan 21
N/A
Sold Out
Jan 22
N/A
Sold Out
Jan 23
N/A
Sold Out
Jan 24
N/A
Sold Out
Jan 25
N/A
Sold Out
Jan 26
N/A
Sold Out
Jan 27
N/A
Sold Out
Jan 28
N/A
Sold Out
Jan 29
N/A
Sold Out
Jan 30
N/A
Sold Out
Feb 02
N/A
Sold Out
Feb 03
N/A
Sold Out
Feb 04
N/A
Sold Out
Feb 05
N/A
Sold Out
Feb 06
N/A
Sold Out
>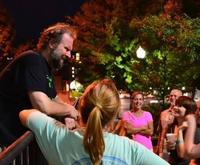 If you are someone who enjoys spooky adventures and are located or visiting near Chattanooga, Tennessee, then check out the Murder and Mayhem Haunted History Tour. This haunted ghost tour can be enjoyed by the whole family as long as your children won't be too frightened. On this super interesting tour, you will be allowed to take photos as well as videos, so you can share this experience with your friends or family and maybe even capture images of the paranormal. Along this two hour tour, you will hear many different tales of the history and spirits while you are visiting the area that these tales have originated from.
Available 294 days between Now & Dec 26
Jan 19
N/A
Sold Out
Jan 20
N/A
Sold Out
Jan 21
N/A
Sold Out
Jan 22
N/A
Sold Out
Jan 23
N/A
Sold Out
Jan 26
N/A
Sold Out
Jan 27
N/A
Sold Out
Jan 28
N/A
Sold Out
Jan 29
N/A
Sold Out
Jan 30
N/A
Sold Out
Feb 02
N/A
Sold Out
Feb 03
N/A
Sold Out
Feb 04
N/A
Sold Out
Feb 05
N/A
Sold Out
Feb 06
N/A
Sold Out
>

By Date: