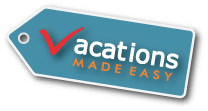 Adventures, Attractions, Hotels, Vacation Packages & More
The city is surrounded by picturesque mountains and forests so it is no surprise that it's a premier outdoor destination. The area offers plenty of hiking trails, horseback riding opportunities, and mountain biking through the mountains. For the more extreme outdoor enthusiasts, there are also possibilities to experience a thrilling white-water rafting excursion, go hang gliding, or even rock climbing! For those who want to enjoy the scenery in a more relaxing way, try a calming bike ride along the Riverwalk or enjoy a picnic.
There is always something going on in. The area has many art and music festivals throughout the year that showcase the city's rich arts scene. The area is home to the Hunter Museum of American Art which includes the most complete collection of American art in the Southeast. At the museum, you will see displays from the Hudson River School. By taking a tour of the city, you will see some amazing work and the talent that lives in this breathtaking city. The Art District is close to downtown and a great place to take a stroll. The historic downtown is often showcased on tours; it is easily walkable and features gardens, galleries, and historic attractions.
Historic Sites in the city include the Walnut Street Walking Bridge which was built in 1890, Pointe Park where Union soldiers met and surprised Confederates, and Ruby Falls, a beautiful cave discovered in 1928. Many other sites are from the Civil War era so this could be a history lover's paradise!
Another reason that it could be considered 'Paradise' is the amazing food. The city has so many amazing local restaurants that all visitors will love. Flying Squirrel Bar is located downtown and has been a favorite for years! The food is made with local produce and is very affordable. Matilda Midnight is another favorite, located within the Dwell Hotel. The atmosphere and decor are perfect for those looking for a relaxing night out.
No matter what you are looking to do on vacation, this beautiful and scenic city has it all.

Best Western Royal Inn
Wingate by Wyndham Chattanooga

Travelodge Chattanooga/Hamilt...