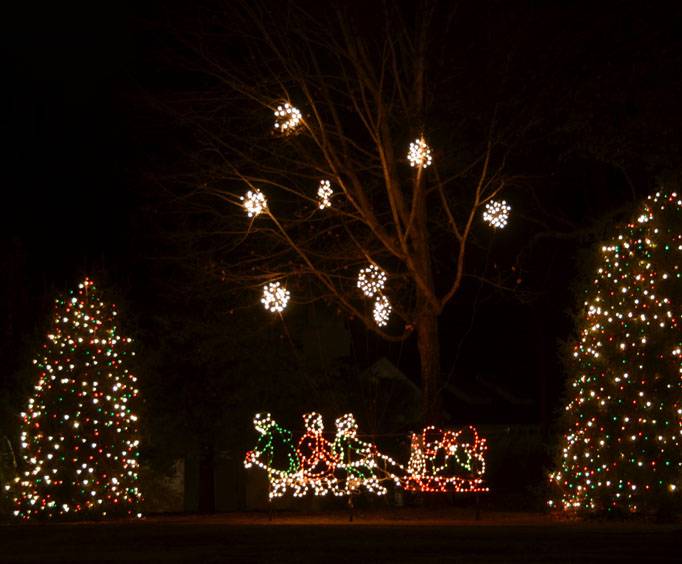 Christmas Town USA near Charlotte, NC
View one of the largest Christmas lights displays in North Carolina when you visit Christmas Town USA near Charlotte. The entire town of McAdenville comes to life with lights and various displays to help get visitors in the holiday spirit. There is a tree lighting as well as a few other events that take place in Christmas Town each year.
You can drive through Christmas Town USA or walk along the sidewalks to get a better view of the homes that are decorated. The Yule Log Parade kicks off the holiday season. After the parade, the town is officially declared open to the public so that everyone can enjoy the lights and other fun activities. Bands and choirs sing and play carols. Refreshments are served at the tree lighting. There is even a visit from Santa. One of the things that many visitors enjoy is the life-size nativity. There is also a display of Old Man Winter blowing snowflakes onto some of the trees in the city. A bell tower chimes while visitors walk or drive through Christmas Town. A beautiful site that you can see is that of the trees decorated in white lights that line the pond in the middle of the town.
Whether you view the lights from a car or walk with family and friends, Christmas Town USA is an attraction that is ideal for those who want to get into the holiday spirit. There are events for all ages. After you leave, enjoy one of the other displays or a delicious meal in Charlotte.
Create Your Custom Package
Points of Interest