Haunted Segway Tour of Charlotte

Description
Haunted Segway Tour of Charlotte Photos (10)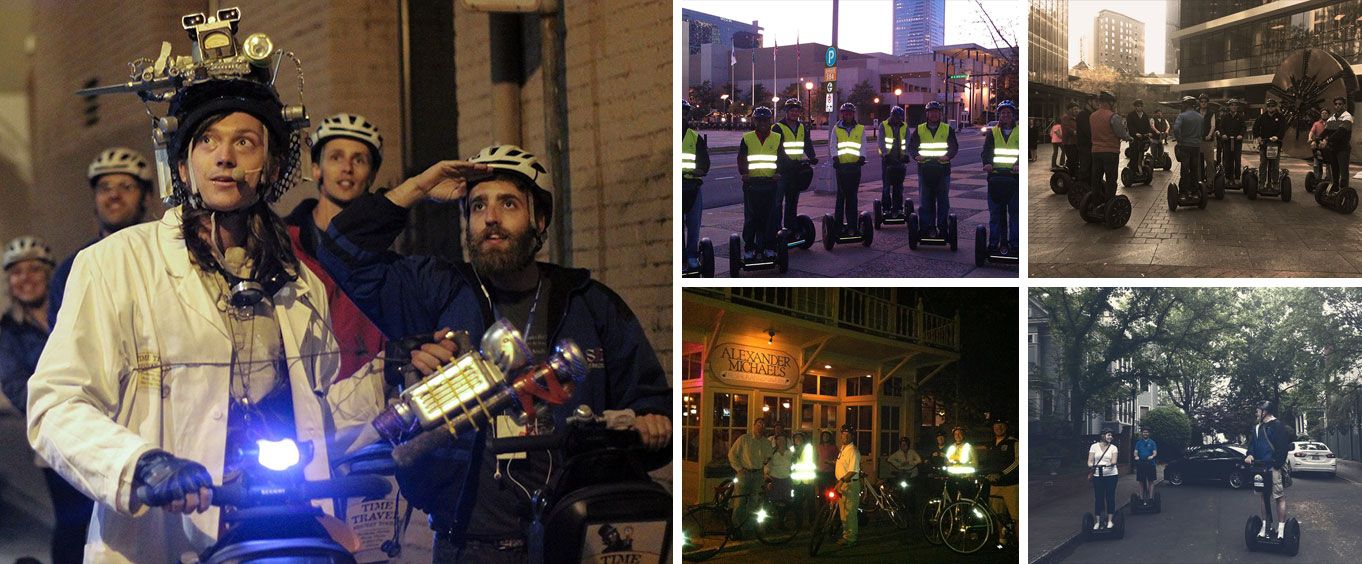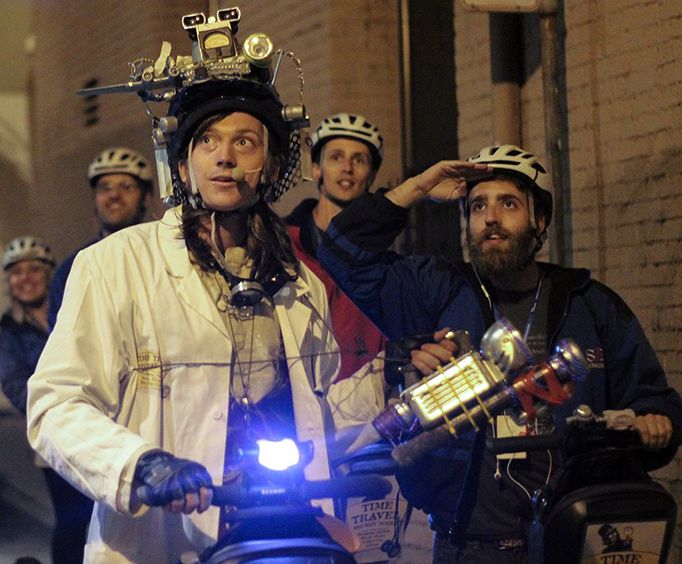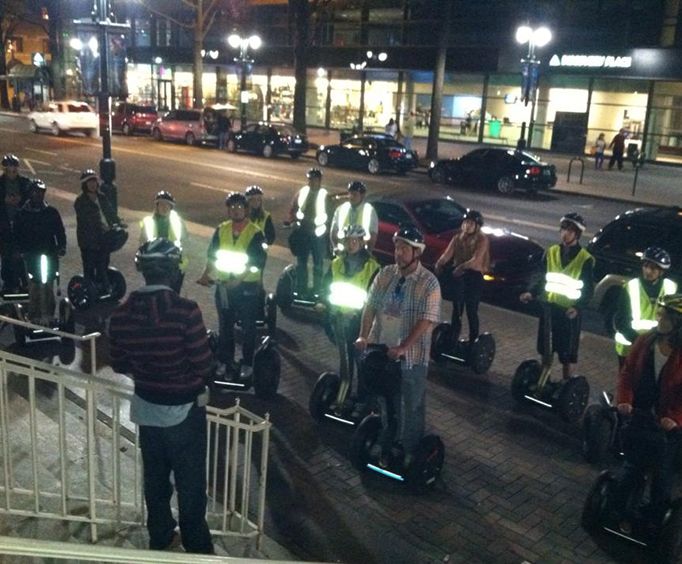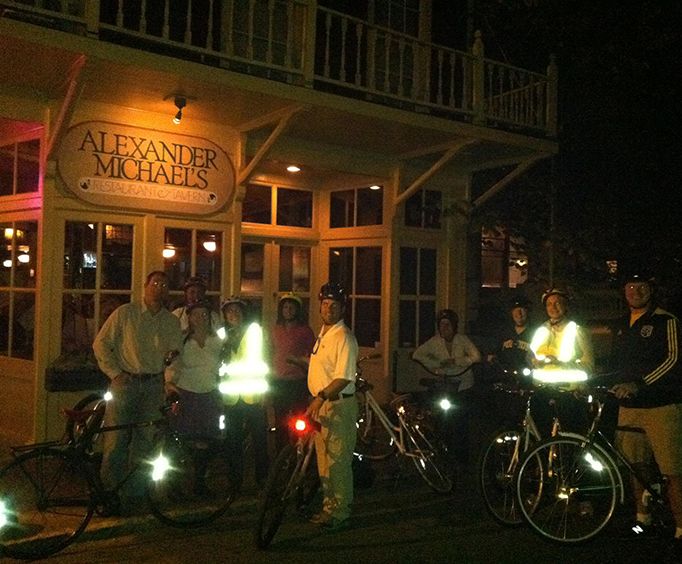 The Haunted Segway Tour of Charlotte is a fun way to see the city and hear about all the ghosts that could be floating around this place. You might get scared on this tour, but it is well worth it because you are on a Segway that can go pretty fast.
Come out on this tour when you want to spend some time at night with the family in the darker parts of Charlotte. Get a lesson on how to ride the Segway, and be certain that you have asked if they have smaller Segway for kids. You can all ride out with the tour guide, and you are shown the most interesting parts of the city. You might find some spots that you want to visit the next day, and you will hear about ghosts who could be in the area.
The tour guide gives you a lot of information on the area, and they explain to you how these ghosts came to be. You might even see something supernatural, and you should bring your camera to see what you get. You could become an amateur ghost hunter if you get the right picture.
There are a lot of people who get their tickets for this tour online before coming. They spend less, and they are ready to have a good time.
The Charlotte ghost tour will show you the ghosts, excite you, and take you around on a Segway that is easy to ride and much more fun to be on when zipping around town.
After arriving to our office located at the Bank of America Plaza in the Overstreet Mall for the safety video, sizing helmets and performing individual training exercises on the Segways to make sure you are comfortable with the controls. We will then hit the street as a group and explore Uptown Charlotte's breathtaking scenery while cruising along the streets covering the haunted stories and points of interests of Uptown Charlotte.

You will then glide along the Historic 4th Ward neighborhood (1st residential neighborhood in Charlotte) covering the oldest stories in the city. While reviewing about six stories that are still alive and talked about today, you will be able to take pictures and ask questions along the way. This tour will leave you stunned and mystical. You will wrap up the tour from the start location while your tour guide will end the tour asking for any additional questions. Enjoy many other great tours and adventures for the best vacation to Charlotte NC.


Pickup & Return:

Company:
Charlotte NC Tours
Bank of America Plaza - Overstreet Mall.
Departure Times: 7:00pm , Monday- Sunday
Times are subject to change due to local traffic conditions.

Includes:
Segway Training
Professional Local segway guide

Does not include:
Gratuities (Optional)
The listed price does not include a $X parking fee, payable at the time of tour check-in.

Additional Information:
Confirmation will be received at time of booking
Children must be accompanied by an adult
Minimum age is 18 years
Adult pricing applies to all travelers
All Segway tours require all customer to weigh a helmet (customers are able to bring their own helmet but Charlotte NC Tours will provide all head safety gear.
Water can be purchased at Charlotte NC Tours.
Please arrive 30-minutes prior to the start time of the tour for signing a waiver form, viewing a short safety video, sizing helmets and performing individual training on the Segway's.
Book Now!