Description
Carowinds Photos (12)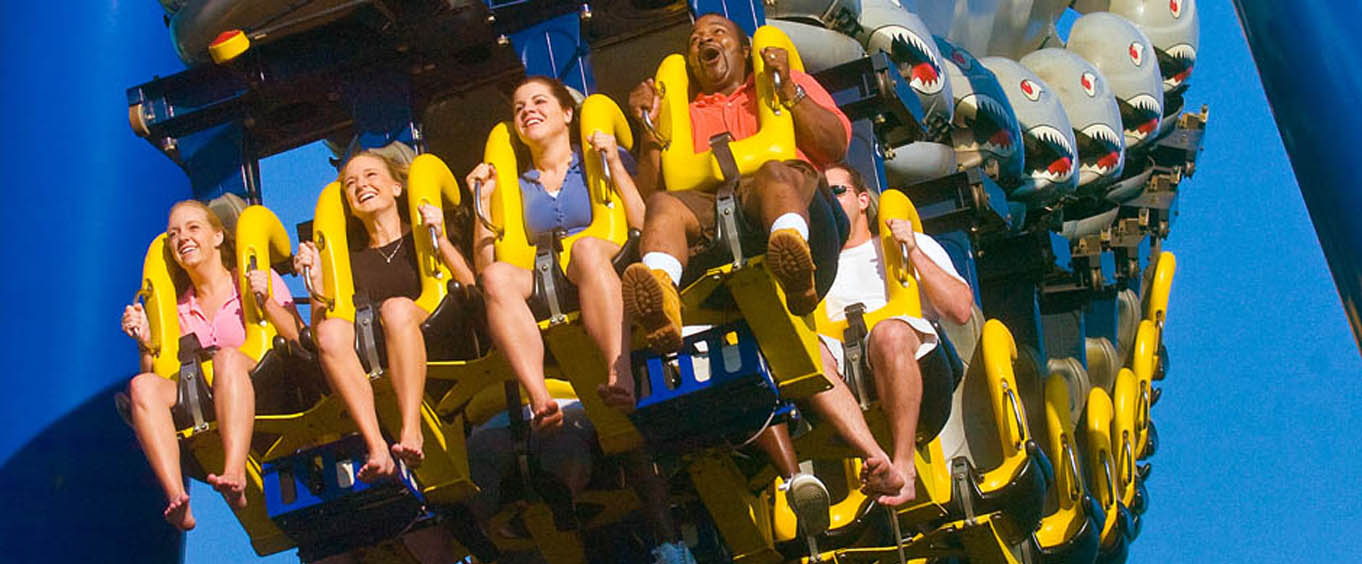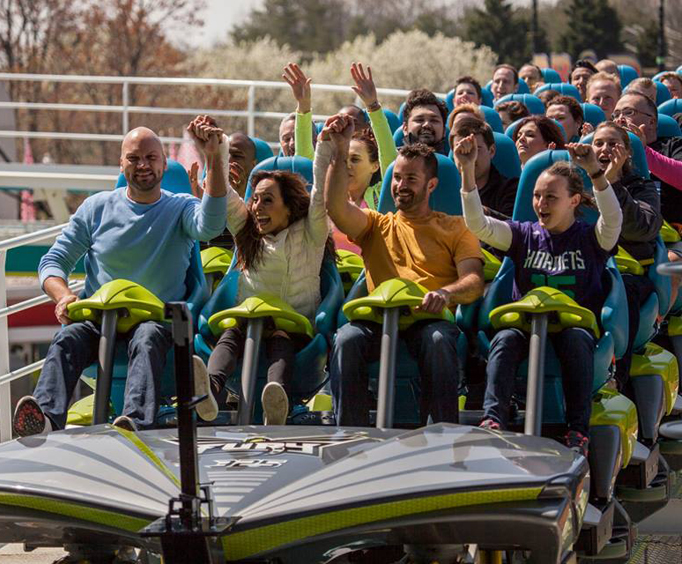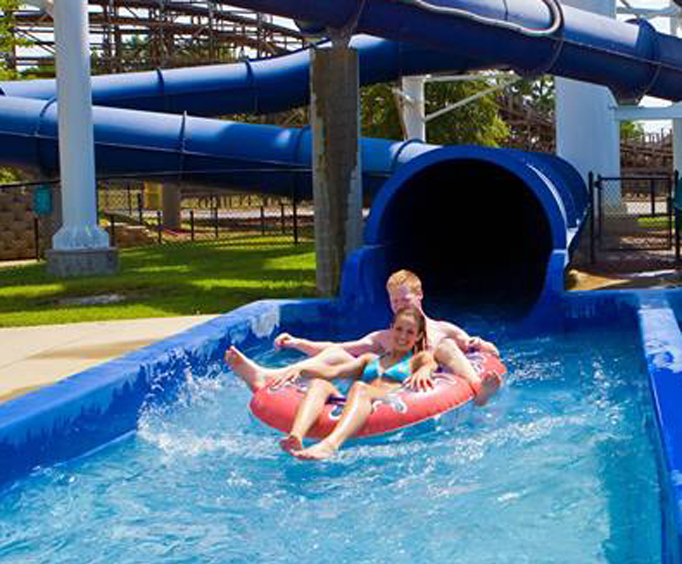 Your whole family will have a day of fun and excitement when you visit one of the Carolina's most popular theme parks, Carowinds! This park has been designed to create thrills and fun for the whole family. The youngest guests at the park will enjoy meeting some of Nickelodeon's most popular characters, including Spongebob Squarepants, Jimmy Neutron, and others, at the Nickelodeon Central. Nickelodeon Universe also provides thrill rides including Backyardigans' Swing-Along, Boot's Balloon Race, Fairly Odd Coaster, The Flying Dutchman's Revenge, Dora The Explorer Azul Adventuer, Lazytown Sporticopters, Little Bill's Cruisers, Nick Jr. Jets, and more. Older kids and adults will jump at the chance to ride such famous coasters as the Carolina Cobra, Afterburn, the Carolina Cyclone, the Drop Tower, Hurler, and more.
The family can also enjoy a number of exciting rides together, including Carolina Goldrusher, Carolina Skytower, Dodg'ems, Ricochet, Rip Roarin' Rapids, and many others. On hot summer days, you'll be glad you brought your bathing suit so you can cool off at the popular Boomerang Bay. Boomerang Bay is an exciting family water park with water rides, slides and large pools designed for all ages. To round off your perfect experience at Carowinds, the park also provides you with snacks, drinks, and plenty of live entertainment. Bring your family and friends for a day of fun and excitement at Carowinds!
Reviews
5.0 | 4 reviews
Paul
Qutio, Ecuador
✓
Verified Traveler
"Very fun park!"
Very fun park! My family and i really enjoyed ourselves. They have a good selection of rides and the food isn't bad at all, it wasn't it's fault it came up this time haha.
Customer

✓
Verified Traveler
This park is fun, especially if you love nickolodean!
Braden Larive
MO
✓
Verified Traveler
There's a lot of rides and things to do here. We spent the whole day here and never got bored. The employees were very nice and considerate, too.
Robby Derrick
Charlotte
✓
Verified Traveler
Carowinds has really come a long way from the seventies. It's is 100 worth the money for a season pass. Spend a extra hundred for extra free malls every 4 hours. Incredible good time