Charleston See It All City Bus Tour

375 Meeting Street Charleston, SC 29403
1-800-717-9964
Description
If you want to get the most out of your Charleston sightseeing experience, take a city tour with the See It All City Bus Tour; this 90-minute journey will allow you and your family to see all of the city's historical highlights for a memorable adventure on your Charleston getaway.
After boarding your climate-controlled tour bus at the Charleston Visitor Center, you will head out with your knowledgeable guide that will share more than three centuries of unique Charleston history with you and your family, as you learn about each sight and historical location while on the hour and a half excursion for an unforgettable getaway.
Detailed Tour Itinerary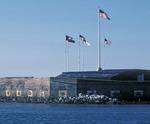 Drive By
Drive By
Fort Sumter National Monument
While Fort Sumter is located on an island in Charleston Harbor and only accessible by boat, you'll get to see the monument as you drive by. This is the very location where America's civil war began in 1861, making it a great historical addition to the tour.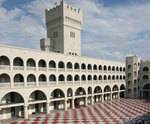 Drive By
The Citadel, originally part of historic downtown Charleston, currently sits on the banks of the Ashley River. The campus is breathtakingly beautiful and open to the public year round.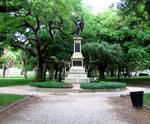 Stop at
Stop at
Battery Park - White Point Gardens
Used to house cannons during the war of 1812 and the Civil War, Battery Park is another historic part of Charleston that you'll have the pleasure of experiencing. You and your family are welcome to get out and explore at this stop, take some pictures in the beautiful white point gardens, and see some mesmerizing Charleston houses.
Drive By
Representing the longest cluster of Georgian houses in a row within the United States, Rainbow Row has been attracting visitors for more than a century. 14 houses, all in a line, are brightly colored with all of the different colors of the rainbow. There is some argument as to why the houses are so strangely colored, but one thing is for sure; Rainbow Row is an appealing part of Charleston good for any visitor.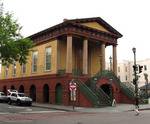 Drive By
Dubbed Charleston's most visited attraction and also referred to as the cultural heart of the city, guests can choose to end their tour here to have more time to explore the Market or journey back to the Visitor Center with the rest of the bus. The City Market is overflowing with Charleston culture; try some local foods, shop for souvenirs, and watch craftsmen create new art.
Stops may change due to traffic, weather, maintenance, etc.
As you journey through the city, you'll be driven by all of Charleston's must-see sights, such as rainbow row, The Citadel, and even the Old City Market. As a break from all of the historical sights and information, the tour stops at Battery Park for a relaxing and scenic break of the harbor that looks out at Fort Sumter National Monument, plus a nice photo-op by the beautiful White Point Gardens. For a comprehensive look at everything Charleston has to offer, whether it be history or beauty, look no further than the See It All City Tour.
Reviews
Kathleen Kenny
NC
✓
Verified Traveler
"good and informative"
City bus tour was very good and informative for an overall view of the city. The walking tour was very good. Our guide was very enthusiastic, knowledgeable, and walked at a good pace.
Frances Hathaway
Bruton , Somerset
✓
Verified Traveler
This was a really good tour - plenty to see and the guide was informative and made it interesting.
Tip: We went on the tour on a sunday - very little traffic.
Frequently Asked Questions for Charleston See It All City Bus Tour:
What methods of transportation does the Charleston See It All City Bus Tour use?

The tour uses a small air-conditioned shuttle tour bus.

Approximately how long does the Charleston See It All City Bus Tour last?

The tour lasts approximately 1.5 hours.

For what ages is the tour appropriate?

Appropriate for all ages.

What type of dress & footwear are recommended?

Comfortable outdoor clothing.

Where does the Charleston See It All City Bus Tour depart from?

The tour departs from the Charleston Visitor Center located at 375 Meeting Street Charleston, SC 29403

What sights will actually be visited while on the Charleston See It All City Bus Tour?

Charleston's Historic District, the Battery, Rainbow Row, Old City Market, Customs House, and famous churches.

Is photography / video recording allowed on the Charleston See It All City Bus Tour?

Both photography and video cameras are permitted.
Charleston See It All City Bus Tour Schedule
| | |
| --- | --- |
| Date / Day | Available Times |
| | N/A Sold Out |
| | |
| | |
| | |
| | |
| | |
| | |
| | |
| | |
| | |
| | |
| | |
| | |
| | |
| | |
| | |
| | |
| | |
| | |
| | |
Full Calendar
Charleston See It All City Bus Tour:
Activity Availability:
10:00 AM
11:00 AM
1:30 PM
3:15 PM
November 2019
Su
M
Tu
W
Th
F
Sa
1
2
3
4
5
6
7
8
9
10
11
12
13
14
15
16
17
18
19
20
21
22
23
24
25
26
27
28
29
30
December 2019
Su
M
Tu
W
Th
F
Sa
1
2
3
4
5
6
7
8
9
10
11
12
13
14
15
16
17
18
19
20
21
22
23
24
25
26
27
28
29
30
31
Book Now!