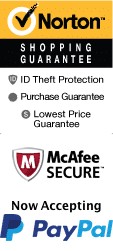 Private Charleston Cultural and Historical Walking Tour
Have you ever dreamed of discovering the history of Charleston from the comfort of your own home? Now is your chance! Join us on a virtual walking tour of Charleston and unlock its secrets. Discover beautiful architecture, learn about the culture and tradition, and listen to stories that give an insight into Charleston's incredible past. There's no better way to explore this vibrant city - join us today.
On this private Charleston Cultural and Historical Walking Tour, you'll have the chance to experience the best of what Charleston has to offer. Listen to colorful stories from past generations, explore striking architecture, and learn about iconic landmarks during this two-hour tour. See where locals go for entertainment and find out why people come from all over the world to soak up the unique culture that makes Charleston so special.
This guided virtual tour will take you through some of Charleston's most iconic neighborhoods like French Quarter, South End, and King Street. Investigate historical monuments such as St Michael's Church, The Old Slave Mart Museum, and The Battery – be sure to check out the cannons! Learn how locals tell stories using their own dialects, immerse yourself in Gullah Geechee culture, and visit charming courtyards as we uncover some of Charleston's hidden treasures.
Discovering the beauty of Charleston doesn't have to wait another day - book your private virtual tour today.
Experience all the rich cultural and historical aspects of Charleston with a personal and knowledgeable local guide by your side. This tour is perfect for travelers of all ages and backgrounds who are eager to explore the Lowcountry in a completely unique way. So what are you waiting for? Join us on a virtual adventure as we take a journey through time together.
Book Now!