Charleston Carriage Tour of Antebellum Mansions, Churches & Gardens

14 Anson Street Charleston, SC 29401
1-800-717-9964
Description
Charleston Carriage Tour of Antebellum Mansions, Churches & Gardens Photos (5)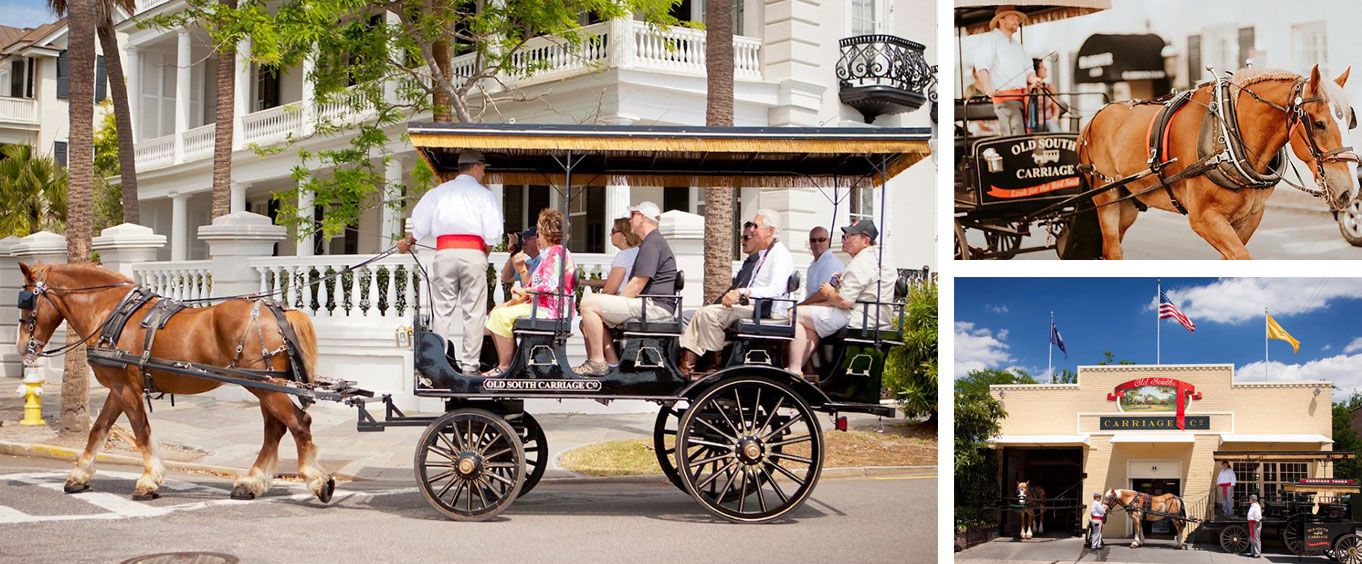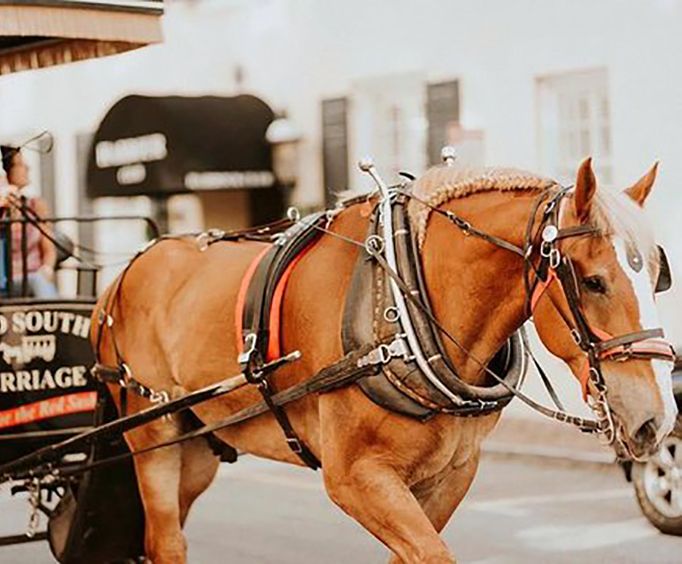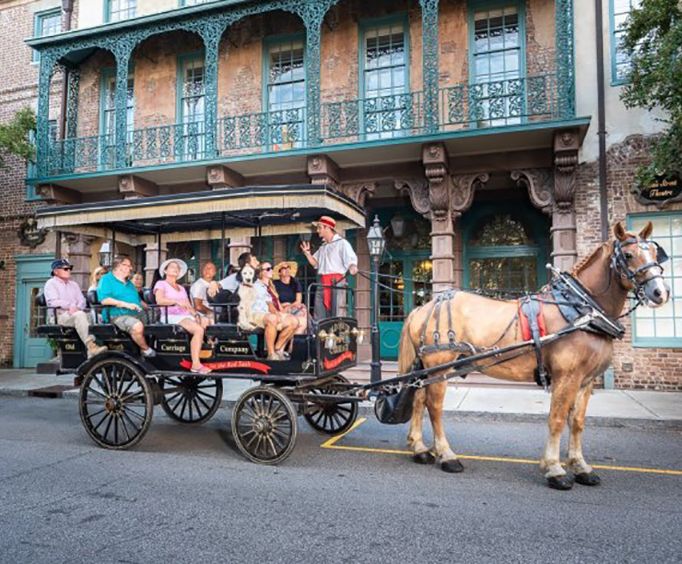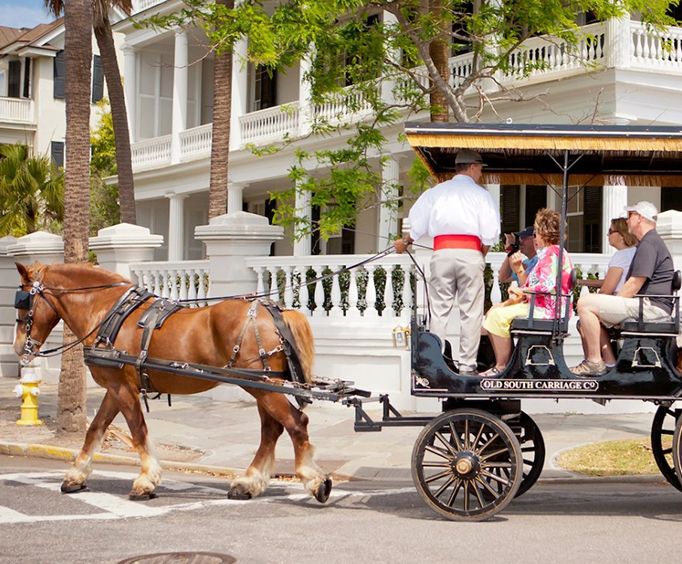 Charleston is notably one of the most historic cities in America, and that history and charm is best experienced as it was in days past - aboard a horse-drawn carriage!
Clippity-clop your way back to Colonial times, where a horse-drawn carriage tour will reveal over 300 years of history, including antebellum mansions, churches, and other unforgettable sights. An Old South Carriage tour guide in Confederate regalia will inform and entertain you with historical facts, lore, and humor, as you drive through the city in a surrey-style carriage. These carriages feature four rows of seats and canopy tops to provide comfort and protection from the elements, so their carriage ride is always perfect!
There are many interesting sights nearby to see and discover before and after your tour. Clean restrooms and a DVD showing are available while you wait for your carriage. A ramp and platform system is used to load the carriages, so the boarding process is very easy. Tour Charleston the best way - with an Old South Carriage Company tour!
1 Hour Historic Charleston Carriage Tour
Enjoy an amazing one hour adventure sightseeing through the beautiful city of Charleston, SC on the 1 Hour Historic Charleston Carriage Tour.
40 Minute Historic Charleston Evening Carriage Tour
Enjoy an evening seeing the most historic parts of Charleston, SC on the 40 Minute Historic Charleston Evening Carriage Tour.
Reviews
4.6 |
35 reviews
Tanisha Mankes
NC
✓
Verified Traveler
The carriage was a little crowded with 4 people to a row and 4 rows total. I felt a little bad for the horses because they seemed tired and listless. The stable is very small so it's unclear how much exercise the horses actually get other than walking through the city all day long. The tour guide was great - very knowledgeable and quite funny. Be careful when you walk down to where the carriage tours are because all the tour company's have people out on the street trying to get your business.
Mary-Gene Parker
GA
✓
Verified Traveler
Our guide, aj, was very knowledgeable, personable and funny! It really is the guides that make the difference! If you're looking for a good carriage tour in charleston i would definitely recommend this company over all the others!
Shawna Danella
FL
✓
Verified Traveler
My only wish is that this would have been a longer tour. We enjoyed the scenery and our guide was very outgoing and fun.
Amy Heyman
Finksburg, Maryland
✓
Verified Traveler
This is an informative tour that gave a basic overview. Our guide was knowledgeable and friendly. We started charleston with this tour but used his recommendations for restaurants, historical sites and unique places to visit. We had a plan visiting charleston but he definitely enhanced our visit. This is a good place to start. The company was a well oiled machine, in and out but not jaded.
Book Now!