Murder Walk: A Mystery Walking Tour in Historic Charleston

141 Meeting St Charleston, South Carolina 29401
1-800-717-9964
Description
Murder Walk: A Mystery Walking Tour in Historic Charleston Photos (1)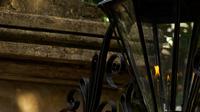 The mission tour is one of the best experience that you can ever imagine of missing out. The advantage that usually comes up with this mission tour is that it only takes a maximum of three hours for you to enjoy the whole tour adventure time.
The reason why it is said to be one of the exciting tours that you can think of is that most of the times it involves the District Food Walking Tour. The meaning of this tour is for you to get that excellent time and opportunity to taste the food from five different restaurants that are present in this area. The menu has a delicious taste and the shops together with the bakery that are usually here have the best types of food that you have never even seen some of the delicious food.
In addition to this there those who usually love to be served with the delicious types of food and in this zone it is one of the few places that have both the modern and traditional forms of food cooked by the qualified chef. The best that comes up with this visit is that you will be assigned to one of the experienced, but this will only depend on the size of your group.
The other most important thing that the guide will do to your group there has the role of explaining the traditional history that concern the types of your food that you will be likely to get from this place. There is also the food scene that is present in the neighborhood of this area. The best thing to do is to plan.
Mayhem, murder, debauchery, and bone chilling fun! Join us on our interactive murder walk as you and your guide weave through the gas lit streets of Charleston and relive a murder most foul! You will retrace the steps of a killer and unfold an unsolved crime. We have a tour that is sure to excite, entertain, and elate you! Whether its you or a group of your closet friends, you will be entertained and might just learn some Charleston history as well.

This is an interactive tour but you are not asked to preform. The tour consists of a story that leads up to a murder. You will be told the faces of the case, stories of the suspects, clues and alibis will be given. Can you figure out who the murderer is?

Pickup & Return:
In front of the SCE&G Building, Charleston.
Departure Times: 8pm

Includes:

Does not include:
Drinks
Gratuities (optional)

Additional Information:
Confirmation will be received at time of booking
Not recommended for children 6 and under
Book Now!