Haunted Jail Walking Tour
18 Anson St Charleston, SC 29401 |
1-800-987-9852

Explore the intriguing and dark history of Charleston's Old City Jail with The Haunted Jail Tour which takes participants through the eerie structure which once housed the most notorious and perverse criminals to ever pass through the area.

Details

The show lasts approximately 1.5 hours.

Handicap Accessible

Cameras are Permitted

View Schedule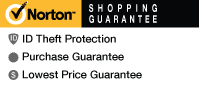 Description
Journeying through the original cells built in 1802, you'll see where many prisoners lived and died in solitude, including 19th century pirates and Civil War captives. This glimpse of the past will surely chill your bones and you'll almost hear the cries of the souls that still linger in the dark corners of bondage. A guide will take tourists through the maze of cells and narrate the stories and events that are all true to Charleston's history. This is an interesting and nightmarishly scary tour that will leave goosebumps crawling across your skin upon departure.
CHARLESTON SC
HOTELS & VACATION PACKAGES
MOST POPULAR THINGS TO DO
IN CHARLESTON SOUTH CAROLINA