Half Day Oil Painting Lesson

Description
Half Day Oil Painting Lesson Photos (2)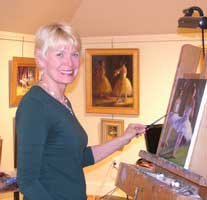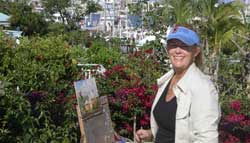 Experience a half-day instruction in painting through award-winning artists Martha Sharp and Karen Hagan as you gain experience in impressionistic oil painting. You can see Karen and Martha's exhibits in Charleston. They also show throughout the nation. It is also possible to find their work in private collections in this country and overseas. You can take advantage of this kind of instruction just for a hobby or to advance your own artistic aspirations.
Included in the cost of the session are supplies and materials. You will have enough materials to make an 8 x 10 oil painting. The artists also provide you with class handouts so that you can study without them. Having an instructor showing you how they do what they do is vital to success because they can explain artistic choices They will also help you make decisions about your future work, such as easels and paints to use, good brushes, and more
Details:
See schedule for exact dates and times.
Lesson is approximately 3 hours.
Parking is available on-site (charges apply).