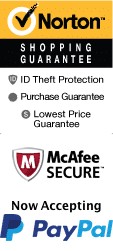 Half-Day Tour Taste of Charleston (Winery, Distillery, Angel Oak)
The Half-Day Tour Taste of Charleston is a unique experience that offers a taste of the rich history, culture, and cuisine of Charleston, South Carolina. The tour takes you to three different destinations - a winery, a distillery, and the Angel Oak tree - where you can taste some of the best local wines, spirits, and food.
The tour begins at the Deep Water Vineyard, a family-owned winery situated on Wadmalaw Island. Here, you can taste a variety of wines made from muscadine grapes, a Southern specialty. You can learn about the winemaking process and the history of the vineyard, which dates back to the 1700s. The vineyard also features a beautiful garden and a pond, where you can enjoy a picnic lunch or a glass of wine.
After the winery, the tour takes you to Charleston Distilling Company, a small-batch distillery located in downtown Charleston. The distillery offers a unique range of spirits made from locally sourced ingredients, including bourbon, gin, and vodka. You can sample some of the signature cocktails and learn about the distilling process from the experts. The distillery also features a gift shop where you can purchase souvenirs and bottles of the spirits.
The last stop of the tour is the Angel Oak tree, a 400-year-old live oak located on John's Island. The Angel Oak is one of the most beautiful and majestic trees in the world, with a massive trunk and sprawling branches that provide a shady respite from the hot Charleston sun. You can take a stroll around the park and marvel at the natural wonder, which is believed to be one of the oldest living things in the country.
The Half-Day Tour Taste of Charleston is a must-do experience for anyone who wants to discover the flavors and sights of Charleston. It offers a perfect blend of wine, spirits, and nature, with a touch of history and local culture. Whether you're a wine connoisseur, a whiskey lover, or a nature enthusiast, this tour will delight your senses and leave you with unforgettable memories.
Book Now!