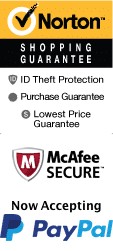 Create Your Very Own Custom Perfume Or Cologne in Charleston - Fragrance 101
Create Your Very Own Custom Perfume Or Cologne in Charleston - Fragrance 101 Photos (1)
Fragrance 101 is your one-stop destination for making your cologne that has never been done before. We provide you with a list of the ingredients, and you will use them in our special formulation kit to create your very own custom fragrance. All it takes is a few simple steps, and we'll walk you through the process, so there's no need to worry about making the right decision or needing clarification. Head to http://www.fragrancetreasures.com/custom-fragrances to see how straightforward it is to make your custom fragrance.
We provide you with the ingredients, and we make your custom fragrance.
You're sure to have a unique scent that's perfect for you when you create your custom cologne. With our simple three-step method, making your very own customized fragrance is easier than ever. First, we'll provide you with the ingredients needed to make your custom formula; then, all you need to do is add the particular oils or powders into our special formulation kit before using a double boiler technique (where specific ingredients are heated slowly) that allows for a precise blending of each ingredient.
After you've added the right ingredients to our kit, it's time for step three - we'll send your custom fragrance creation off to be bottled so it can be ready to use at home. Our scents are created by hand in small batches, using the finest ingredients available. You'll feel like a pro when you're ready to use your very own custom cologne after following these simple steps. The best part is that the process is a lot of fun!
Creating your unique cologne definitely provides an excellent way to add some variety and individuality into your life.
Book Now!