Charleston SC Waverunners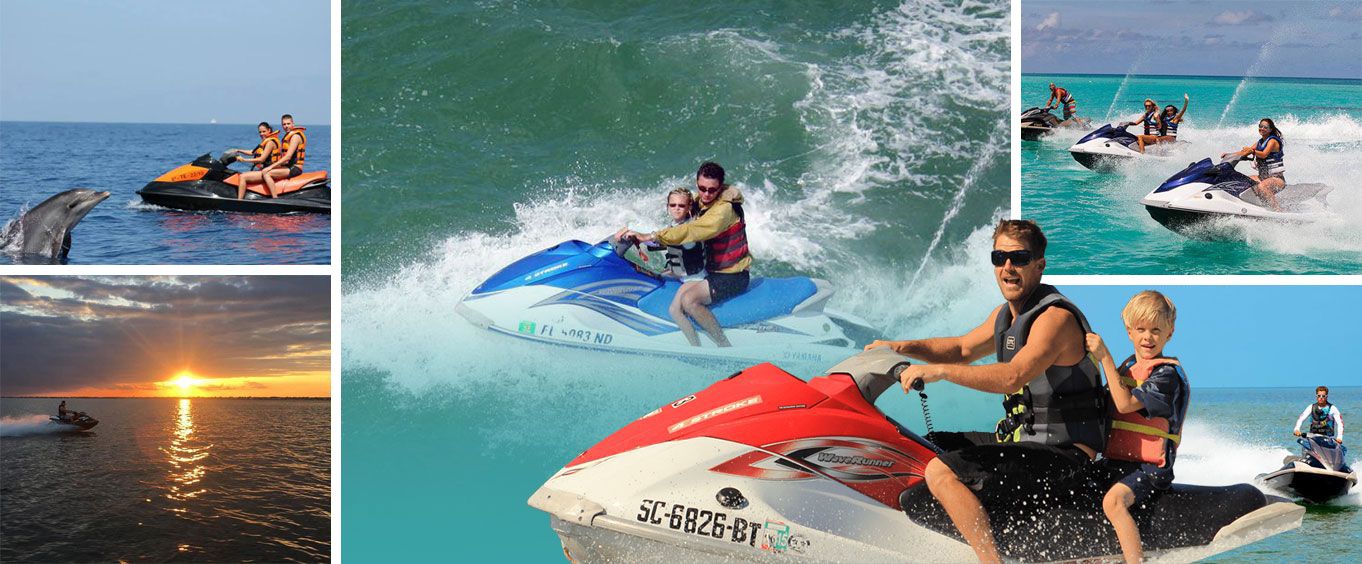 When planning a trip to the Charleston area, head to the Charleston Harbor to rent a waverunner. Drivers must be 16 or older, and passengers are required to be 8 years or older. Be prepared to pay a small parking fee at the Marina. This is a guided jet ski adventure. The adventure begins on the Isle of Palms and goes out to a three-mile stretch of ocean that can be used for racing friends and family, exploring the surrounding areas or just relaxing on a jet ski while taking in the beautiful scenery. Wildlife such as dolphins, birds, fish and more can be encountered in their natural environment. Video taking and still photography are encouraged, make sure to bring a waterproof camera along.
Pricing and schedule are currently unavailable.
When planning your next getaway to the Isle of Palms, South Carolina area be sure to to reserve a tour with Waverunner Safari Tours. This one and a half hour tour takes visitors out into the Atlantic Ocean on a waverunner guided by a knowledgeable professional who narrates the tour and provides information about the area. Visitors will be taken on a three mile ride along the Barrier Islands and the Charleston shoreline and will have the chance to see local wildlife such as dolphins, sea birds and much more in a natural habitat. Be sure to wear clothing that can get wet and bring a waterproof camera to take pictures of the beautiful scenery that can be seen along the way.
Pricing and schedule are currently unavailable.