2-Hour Historical Walking Tour of Charleston

Description
2-Hour Historical Walking Tour of Charleston Photos (1)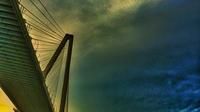 2-Hour Historical Walking Tour of Charleston
What is made of over 300 years of history, named after a king, and is one of the, if not, the most iconic city, of the south, in the United States? Charleston, located in charming South Carolina. Explore the epicenter of the colonial south on a rich tour, by your local tour guide, engage in an experience of a lifetime, through the historic city of Charleston. Where you will navigate the unique architecture of the past, visit the ports where the wealth of the city would enter and exit, learn about the past stories, such as how a bag of rice created riches for the city, how the city of Charleston had their own version of the Boston Tea Party protest and much more.
Your adventure begins and ends at the Gibbes Museum of Art, stewarding the trek will be a local tour guide, to provide you with the lavish background history of the city, answering all your questions that you may have about the tour.
Things to mention are, all children must be accompanied by an adult. Much like the Postal Service, tours operate in all weather, so prepare appropriately. You will be doing a lot of walking, so outdoor, comfortable shoes are highly advised, and all confirmation will be gathered at the booking. Things that are not included, gratuities although optional, hotel pickup and drop-off, food and drinks, so plan accordingly.
So come and join us, revisit the past and create new experiences for you and your loved ones, in the legendary city, in South Carlonia, Charleston.
Your exploration into the heart of Charleston begins as you meet your guide, who tells you how Charleston was founded. Set off along beautiful side streets, passing by historical mansions, gardens, and churches.

Learn about the colonial days of the city, hear about its progression of wealth and culture, and dive deep into Revolutionary history, discovering why Charleston is the Boston of the South as you learn facts like how the first decisive victory of the Revolutionary War was fought at Charleston's harbor.

Next, move on to the birthplace of the Secession. More than a century later, historians are still trying to understand all the complex pieces of the Civil War. Not only will you visit where it began, but you'll learn about the events that led up to that moment in time. Hear about the aftermath, reconstruction, and present day, gaining insight into how it took more than 100 years for this city to come back to life.

Pickup & Return:
Gibbes Museum of Art.

Includes:

Does not include:
Gratuities (optional)
Hotel pickup and drop-off
Food and drinks

Additional Information:
Confirmation will be received at time of booking
Children must be accompanied by an adult
Operates in all weather conditions, please dress appropriately
Comfortable walking shoes are strongly advised
2-Hour Historical Walking Tour of Charleston: 9:45am Tour 09:45
This tour departs at 9:45am for a 2-hour historical walking tour of Charleston.
2-Hour Historical Walking Tour of Charleston: 3:00pm Tour 15:00
This Tour departs at 3:00pm for a 2-hour historical walking tour of Charleston.
2-Hour Historical Walking Tour of Charleston: 1:00 Pm Tour 13:00
This tour departs at 1:00 pm for a 2-hour historical walking tour of Charleston.
Book Now!