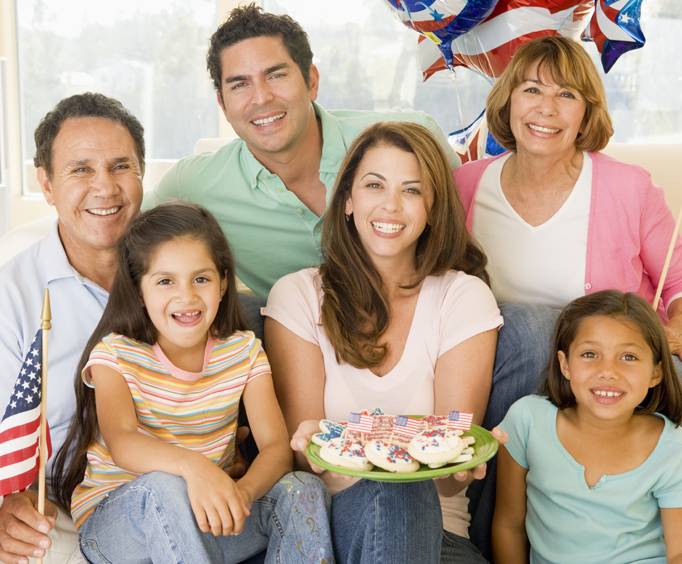 Fourth of July in Carlsbad, NM
Welcome to Carlsbad Caverns National Park! Your Fourth of July will be one you will remember all of your life! Rocky slopes and canyons; cactus, grass, thorny shrubs, and occasional tree, who could guess at the hidden treasures? Beneath this rugged land are more than 117 known caves - all formed when sulfuric acid dissolved the surrounding limestone.
From mid-May through mid-October, visitors to Carlsbad Caverns National Park can enjoy the evening Bat Flight program. All visitors to the park should tour the main section of the cave, the Big Room self-guided tour. The Natural Entrance self-guided tour is also very impressive, but it is not recommended for visitors with any kind of health problems because it is very steep.
While there are a variety of cave tours available—from the self-guided areas of the Big Room to crawling through narrow passageways on the Hall of the White Giant Tour or in Spider Cave—there are also opportunities for hiking and back country camping, attending programs in the visitor center, and watching the incredible exodus of Mexican free-tail bats out of Carlsbad Cavern at dusk in the summer.
Additionally, this year Carlsbad Caverns National Park will be hosting a Full Moon Program and Star Party events. The park is a perfect spot for viewing the wonders of the night sky due to its location away from the lights of the local communities.
Create Your Custom Package
Most Popular Types of Amenities & Room Types

HOTELS & VACATION PACKAGES
MOST POPULAR THINGS TO DO
IN NEW MEXICO