Cape Cod Dune Tour At National Seashore Park
4 Standish St. Provincetown, MA 02657 |
1-800-987-9852

Embark on a tour with Cape Cod Dune Tours in Provincetown, MA and you will travel along the shoreline on the Provincetown Cape Cod National Seashore to see the natural sand dunes and culture of the people who live in the area.

Details

The tour lasts approximately 1 hour.

Appropriate for All Ages

Handicap Accessible

Both Cameras and Video Cameras are Permitted

View Schedule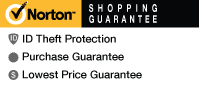 Description
Along the way you'll see the 'dune shacks' where famous artists like Eugene O-Neill and Harry Kemp stayed while creating their world renowned art. Cape Cod has plenty to offer the weary traveler to get you away from the rush of daily life and allow you to relax.
You'll also see the historic sand dunes of Provincetown and get a look into history at the remains of the Peaked Hill Life Saving Station where you'll learn of the 'life savers' how they labored to save lives from shipwrecks off the cape. Natural Beauty and History come together on this unique tour that's perfect for all ages.
The tours run from 10 a.m. to 5:30 p.m. and offer you the opportunity to explore the sand dunes in a unique way. Your knowledgeable guide will provide you with all of the facts you need to know and want to know as you travel across the scenic land. These trips are family-friendly, allowing all age groups to enjoy the experience.
Options:
Cape Cod Dune Tour At National Seashore Park (1HR)
Available Now until 12/31/2016 View Detailed Schedule
See the incredible landscape of the sand dunes among the beautiful terrain with this one-hour Cape Cod Dune Tour at National Seashore Park!
Cape Cod Dune Sunset Tour At National Seashore Park (2HR)
Available Now until 12/31/2016 View Detailed Schedule
Enjoy the sunset on this two-hour tour of the sand dunes at National Seashore Park. Don't forget your camera because this is the best time to snap gorgeous photos of the dunes bathed in sunset lighting.
Reviews
Nice trip. Great guide. Beach restriction made it less exciting than our oregon dunes experience
-- James Chiariello - Fanwood, NJ

Great trip and fascinating view of the dunes..One that you can't see readily except on this tour or taking a hike up and over them (which is only allowed in very specific locations. We took the sunset tour and are going back agin.
-- Jan Bock - Redondo Beach, CA

Twenty years ago this fall we were married on the dunes. We spoke with the town, who took care of the license and the justice of the peace (who was a very lovely lady). Then contacted art's they were great. There were just three of us on a cloudy columbus day weekend, but we had a memorable time. The sun came out for a little while just as the justice was finishing up. The buggy was bright red, chosen by our aptly named man of honor. Our driver was experienced, informative and entertaining. The whole experience was perfect! We're going for a ride again this year to celebrate

MOST POPULAR THINGS TO DO
IN PROVINCETOWN MASSACHUSETTS