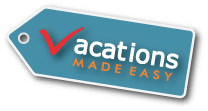 Cape Canaveral, Florida: Vacation Packages, Lodging, and Attractions.
Best Attractions in Cape Canaveral, FL
Cape Canaveral is lined by a beautiful coastline offering up an array of fun activities to those who visit. These popular adventures are the main draws to the city and offer up a wide range of fun and exploration during a trip to this Florida city.
From fishing to kayaking and everything in between, so many adventures are located in Cape Canaveral.
Electric Bike Tour
An electric bike tour is an amazing way to see the city. With these adventures, guests will be able to completely customize their adventure through Cape Canaveral. Whether you want to explore the restaurant options in the city centre or take to the surrounding beaches and activities, one of these ventures can give guests a totally unique time in the city.
Kennedy Space Center at Cape Canaveral
Known as the Space Coast, obviously a trip to the Kennedy Space Center at Cape Canaveral, FL is a must. Here, guests will be able to see an array of awesome space vehicles and exhibits dedicated to the wonders of the universe. Just a few of the most notable attractions at the space center include Space Shuttle Atlantis, the Rocket Garden, IMAX theater galleries, and the Universe Theater. Visitors can even choose to grab drinks or a bite to eat at the Orbit Cafe Restaurant. There are also traveling exhibits and even live rocket launch events to enjoy. Learn about space, astronauts, and more at this awesome attraction.
Cocoa Beach Surf Lessons and Board Rentals
Want to enjoy the water and learn something new during your Cape Canaveral, FL stay? Look no further than the Cocoa Beach Surf Lessons and Board Rentals. These activities allow visitors to learn the ins and outs of surfing with a fun and knowledgeable guide. If you love water sports and want to experience some of the best fun in the area, this is a great option with plenty of fun in store for you!
Self-Guided Kayaking Manatee and Dolphin Tour
Cruise the sparkling waters on your own self-guided kayak tour. One of these unique experience options offer up an unforgettable time in the area, allowing visitors and local residents alike to enjoy a wide variety of sightseeing, from wildlife such as manatees and dolphins to some of the best landmarks along this cruise port city.
Lodging in Cape Canaveral, FL
When staying in Cape Canaveral, it is important to enjoy the best lodging options available to you. Luckily, the hotels offered in the area are great, with fantastic amenities, location, and more. So whether you want to stay connected with high speed internet or would prefer an affordable hotel with a pool, you can ensure that you get the best amenities to make your stay great. Be sure to check out some of the popular hotels in the city center for a wonderful adventure in Cape Canaveral.
Other Amazing Opportunities in Cape Canaveral, FL
There are plenty of other awesome things to see and do in the area. If you are still looking for some ideas for your getaway, be sure to check them out!
Manatee Sanctuary Park
This park is protected by conservation efforts to preserve local manatee populations. Here, guests will be able to see ten acres full of recreational fun on the water. During the season, visitors may even see manatees in their natural habitat and can even get out onto the water to see them up close.
Water Adventures
Of course, one of the most stunning parts of Cape Canaveral is its beautiful beaches. Explore the waters with cruises, kayaking, Stand Up Paddleboard activities, fishing, swimming, and more! A trip to Cape Canaveral, FL just is not complete without a trip to one of its beaches.


Homewood Suites by Hilton Cap...

Best Western Cocoa Beach Hote...

Country Inn & Suites By Carls...