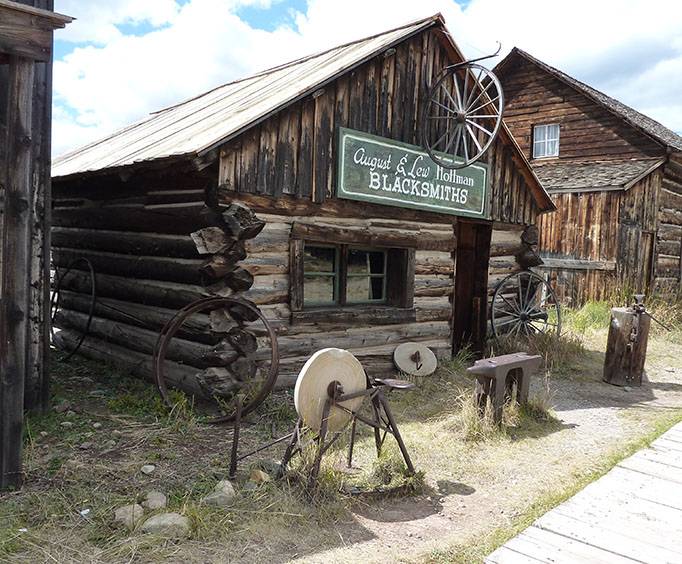 South Park City Museum near Breckenridge, CO
100 4th St Fairplay, CO 80435
South Park City Museum is a representation of an ancient mining town existing between 1800- 1900.
The Museum is located in Fairplay, Colorado and is composed of a display of over 60,000 artifacts which display both the social and economic life of the ancient town.
At the South Park City Museum you get to see seven historic buildings which are still on their original sites. The Museum is surrounded by the spectacular Rocky Mountains of Colorado. Also you can visit the rest of the 27 buildings which have been restored to contain period rooms. This period rooms portray the professions, industries and economic activities that contributed to life in the Colorado mining town in the nineteenth century. Get introduced to the Museum by the South Park Brewery Building. Visit the Dryer Memorial Chapel which is a tribute to people who provide the mine workers with spiritual guidance. The Narrow Gauge Train, Dentist's Office, Summer Salon, The Barber Shop, Old Lodge Hall, Bank of Alma, Homestead, Company store, are just but a few of the building you will tour at the museum.
The south Park City,s potential to be a museum was discovered in the twentieth century by Leon .H. Snyder. He and Everett Bair saw this as a good idea and together they started the development of the museum by moving the historical buildings to a common site. The museum was finally opened in the year 1959. The South Park City Museum is near Colorado Springs and Breckenridge. Visit the museum and be wowed by the rich history of the Colorado Mining Town as depicted by various buildings and artifacts.

FAIRPLAY
SHOWS & ACTIVITIES
FAIRPLAY CO
HOTELS & VACATION PACKAGES
MOST POPULAR THINGS TO DO
IN FAIRPLAY COLORADO