Stone Castle Hotel & Conference Center
3050 Green Mountain Drive Branson, MO 65616 |
1-800-987-9852

Located in the heart of Branson Missouri's entertainment district, Stone Castle Hotel & Conference Center is a beautiful hotel just under half a mile from the Hollywood Wax Museum.
Details

Free Wi-Fi

Complimentary Continental Breakfast

Free Parking

Hot Tub

Indoor Heated Pool

Microwaves & Refrigerators Available For A Fee
Check in: 2 PM Check out: 11 AM
AAA Rating:
AMENITIES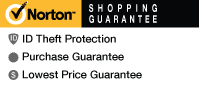 Description
Related Lodging by Category:
The hotel has many modern comforts and amenities, including an indoor pool and hot tub, a hot continental breakfast with freshly made biscuits and a coin-operated video arcade game room. The hotel is less than a mile from the Branson Titanic, the world's largest museum attraction.
Whether you are here for business or vacation, enjoy your choice of Stone Castle Hotel & Conference Center's two relaxing indoor pools and hot tubs, the perfect remedy to a long day of work or play. Then, when you are ready for a brand new day, enjoy a hot continental breakfast complete with real scrambled eggs and fresh, deliciously homemade biscuits. Need some entertainment for the kids or a breather between business meetings? Take a break in the quarter and token operated arcade machines in the game room.
With amenities such as a coffee maker and iron in your room, a refrigerator and microwave available and cable television, free local calls and high speed internet access to help you relax or check in with friends or the office, you are sure to feel right at home at Stone Castle Hotel & Conference Center. Dining choices from casual to elegant are within a mile of the hotel, including Subway and Florentina's Ristorante Italiano. If the urge to do a little shopping hits you, Green Mountain Plaza and The Grand Village Shops await, with dozens of stores all within a mile of the hotel.
Still Have Questions?

We loved it. We would definitely come back. The only thing we weren't completely happy with was the pools. They were so strong smelling with chemicals there was no way for us to go swimming. We got sick to our stomachs just walking in the room with the pools. The hotel was mostly in good shape. We had a lot of holes in the ceiling of our room. But for the most part we were very pleased.
-- Ashlee Duffield - Peculiar, MO

Received a free up trade. Stayed 4 nights, housekeeping did a great job. Staff were very nice & friendly!! Free breakfast buffet each morning.
-- Larry Bean - Owensboro, KY

Very clean with helpful staff. Good breakfast but could have been warmer. Nice laundry facility and good access to branson.
-- Carlton Loomis - Aurora, CO


BRANSON MO
HOTELS & VACATION PACKAGES
MOST POPULAR THINGS TO DO
IN BRANSON MISSOURI