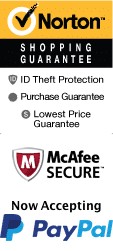 Clarion Hotel at the Palace
If you are wanting to stay in Branson, Missouri Clarion Hotel is the place to be. This hotel is conveniently located on the strip in Branson's Theatre district. Clarion Hotel is close to the Shipwrecked Treasure Museum at Branson Landing, Hot Hits Theater, and Buckets'n'Boards. Go look at artifacts, attend a concert, and laugh at a stand-up comedian.
About the Hotel
After a day spent exploring everything that Branson has to offer, return to the hotel where you will find an abundance of great commodities to help you experience a relaxing stay. Visitors will love taking a splash in the outdoor seasonal pool and enjoying a hot breakfast every morning. Or, get in a work out at the fitness center.The hotel is also clean and welcoming with friendly staffing to help ensure that you have a brilliant stay.
About the Rooms
The great features extend to the rooms at the hotel as well. After a day of exploration, return to your room where you will be able to make use of even more great features. The rooms feature a refrigerator, hair dryer, flat screen TV, and free WiFi. You will find everything you need and more to enjoy a relaxing time in Branson, MO.
Have a great trip in Branson by booking a great stay at the Clarion Inn Branson. You'll find all the amenities and features you need for a memorable vacation.
Reviews

Diane Bender
KS
✓
Verified Traveler
"Clean, on time, easy access to the Landing n show."
We were impressed with the room service by guide. Clean, on time, easy access to the landing n shows. Front desk was helpful n pleasant. We would definitely stay there again n will recommend to our friends n family.

Dr. Bonnie J Perry Adams
NE
✓
Verified Traveler
"Our hotel was neat and clean"
Our hotel was neat and clean and conveniently located.

David Roelli
WI
✓
Verified Traveler
The clarion was a great place to stay. Service was excellent, as was the food. We will stay again

harry lively
pearland, texas
✓
Verified Traveler
Very nice hotel ,will stay there again