Cabins at Grand Mountain
245 South Wildwood Drive , Thousand Hills Golf Resort Branson, MO 65616 |
1-800-717-1905
Special Offer: Save up to 35%
Click Here for More Information


Whether planning on traveling with a large group of people or just with the family, the Cabins at Grand Mountain offer sprawling space, a rustic atmosphere, and generous amenities such as an indoor pool, fully equipped and furnished kitchens, televisions in all bedrooms, major appliances, electronic door locks, and more.

Details

Free Wi-Fi

Free Parking

Microwaves & Refrigerators In All Rooms
Check in: 4:00pm Check out: 11:00am
Rating:
AMENITIES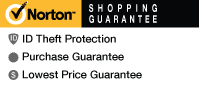 Description
Located near all of Branson's prime attractions and shows, you will enjoy the quiet surrounding Ozark Mountains without being too far away from the hotspots. Enjoy extras like Jacuzzis, fireplaces, screened-in back porches and more as well as a pull-out sofas, cable television, WiFi access and other home-like comforts.
Located on the Thousand Hills Golf Course, you can enjoy a quick game on the green as well as a dip in the swimming pools. For evening entertainment, there is an on-site bar and grill where you can enjoy great food inside or you can take it back to your cabin for a quiet night in! Cabins at Grand Mountain offer you the luxury you deserve while enjoying the perks of the Branson area! Each cabin is uniquely designed and decorated to give you a new experience, whether you're staying for the first time, or are a repeat guest!
Reviews
Our cabin was awesome! We are a family of 8...We stayed in a 2 bedroom and it was plenty of room! It was so cozy and everything we needed was there! Our kids loved it..We won't ever stay anywhere else!
-- Melissa S. - Batesville, MS

Excellent... You will not regret staying in grand mountain cabins. We just got back from spending 3 nights there and i have already booked our next stay!
-- Tjm - Fort Worth, Texas

Absolutely loved the cabin. Very spacious, clean and a real homey feel.
-- Janet Green - Hastings, MN


MOST POPULAR THINGS TO DO
IN BRANSON MISSOURI