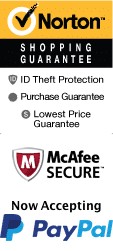 Brookwood Inn
Located less than a mile from The Haygoods in Branson is the Brookwood Inn. The Inn has everything guests will need to have an enjoyable time exploring Branson, and the location puts them close to not only the Haygoods but also close to other attractions like the Track Family Fun Parks and Hollywood Wax Museum.
About the Hotel
The Brookwood Inn is designed to help guests make the most out of their getaway. After spending the day enjoying everything that Branson has to offer, return to the inn where you will find a variety of amenities waiting for you. The hotel features an outdoor pool that guests can enjoy in the summer. A hot breakfast awaits guests each morning and includes eggs, gravy, biscuits, a variety of meats, cereals, and fresh fruits. Coffee is served all day. As a treat in the evenings, guests can enjoy ice cream, cobbler, and cookies.
A business center features a computer and printer for guests during the day. When guests arrive at the Brookwood Inn, they will see a large covered area near the front door along with large rocks that surround plants and flowers along the driveway. Colors and designs throughout the hotel are warm and inviting with many furnishings offering an antique appearance. Guests can get warm and cozy in the lobby while sitting in front of the fireplace.
About the Rooms
Rooms feature cable TV and high-speed internet. There's a coffee maker in each room as well as a microwave. The rooms have a mini-refrigerator as well. Guests have access to a hairdryer, ironing board, and iron in each room. An alarm clock is in each room, and free local calls can be made.
No matter what attractions and activities you are enjoying while in the Ozarks, a stay at the Brookwood Inn will help you and your loved ones have a remarkable time. Enjoy everything Branson has to offer and make some awesome new memories!