Pet Friendly Lodging In The Branson Area
View all 17 Pet Friendly Hotels
Come stay in Branson for some good 'ole back country fun and entertainment! These lodging facilities will welcome you and your pet with all the country hospitality the area is well known for . Located close to all the famous shows and attractions, you'll find that you and your pet will be staying in the upmost comfort here.
Pet Friendly Lodging In The Branson Area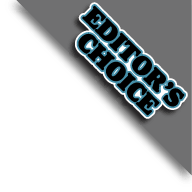 Exclusive Online Offer: Save up to 25%
Click for More Information


Rating:





Customer Rating:





Nice place to stay. Friendly people.
Jeana Christiansen
Linn grove, IA
The Quality Inn Branson On The Strip offers amenities to make all guests feel comfortable including those that are furry and have four legs. Rooms have been renovated to feature laminate floors, making it easy to keep all of the hair from pets cleaned. Guests can enjoy a free breakfast each morning that includes a variety of waffles, juice, and eggs. An outdoor pool is located in the center area of the property for guests to swim in during the warmer months of the year.
Up to two large dogs are allowed for free.

Rating:





Customer Rating:





It was a lovely stay. My crew and I enjoyed ourselves. It was very clean and the beds were comfortable. We will be returning and staying here.
Harley Collett
Tulsa, Oklahoma
Your Ozarks vacation will be excellent with a stay at the Fall Creek Inn and Suites. Your stay will be comfortable with lovely staff, and all the amenities you need like free WiFi, on-site dining, a laundry facility and you'll be close to many great attractions including fun theme parks to take the whole family to, amazing shows in town, and museums. Don't forget every morning you'll have a complimentary tasty buffet breakfast full of fresh fruit, waffles, and pancakes. Later in the day take your whole family to the on-site restaurants like the Fall Creek Steakhouse and Danna's BBQ.
Up to two large dogs are allowed for an additional per night fee.

Rating:





The Classic Motor Inn Branson is a great choice when looking for a pet friendly hotel in Branson, Missouri. The hotel has many amenities including free Wi-Fi, complimentary continental breakfasts, free parking and an outdoor pool. It also has a gift shop. The rooms feature microwaves, refrigerators, cable TV, free local calls as well as hair dryers, irons and ironing boards. Within a few miles are many attractions such as the Taylor Reed Master Illusionist, SIX Branson, and Moses at Sight and Sound Theater. Nearby restaurants include Drafts Sports Bar & Grill, Grandma Ruth's Cinnamon Rolls, and Grand Country Buffet.
Large dogs under 50 pounds are allowed for free.

Rating:





Customer Rating:





Quality Inn was much nicer than I expected it to be. The only thing I would have liked better was a choice of floors because we had to use steps to get to the third floor which is not a problem unless you have elderly persons who have a difficult time with stairs. We didn't find an elevator if there was one.
Regina
Kansas City, KS
From large rooms that feature a kitchen area to an indoor heated pool, guests are treated like they are still at home while at the Quality Inn On The Strip. The hotel also allows guests to have their pets with them as it sees that four-legged family members need somewhere to stay as well. Free cable television is included in all rooms, and free Wi-Fi is available across the property. A business center includes a computer, printer, and copy machine for guests to use 24 hours a day.
Up to two large dogs are allowed for an additional per night fee.

Rating:





Customer Rating:





Traveling with your furry companion can be difficult. The long car rides aren't even the most difficult part. For most people, finding a place to stay while you are traveling with your pet can be the most difficult part. One of the best pet-friendly hotels located in Missouri would be the Ozark Valley Inn located near the Branson's Promised Land Zoo. This inn offers a variety of amenities like a pool, hot tub, and coin-operated laundry. Your room will be stocked with plenty of amazing features like a refrigerator, coffee maker, and so much more.
Up to two large dogs under 50 pounds are allowed for an additional per night fee.

Rating:





Customer Rating:





Lodge at the Falls Hotel has a pet-friendly policy so you can bring your pet and have a great time during your stay. The hotel provides you with daily complimentary breakfast every morning with multiple options: Biscuits and gravy, eggs, sausage patties, cereal, coffee, juice, oatmeal, toast, waffles, bagels, fresh fruit, milk, and other great amenities. Nearby attractions are Shanghai Circus, the Branson Craft Mall, miniature golf courses, Ripley's Believe It or Not, and the Tribute Theatre. The hotel can give you discounts on some of these main events, so come and have the best vacation you'll never forget.
Small dogs under 20 pounds are allowed for an additional per night fee.
View all 17 Pet Friendly Hotels