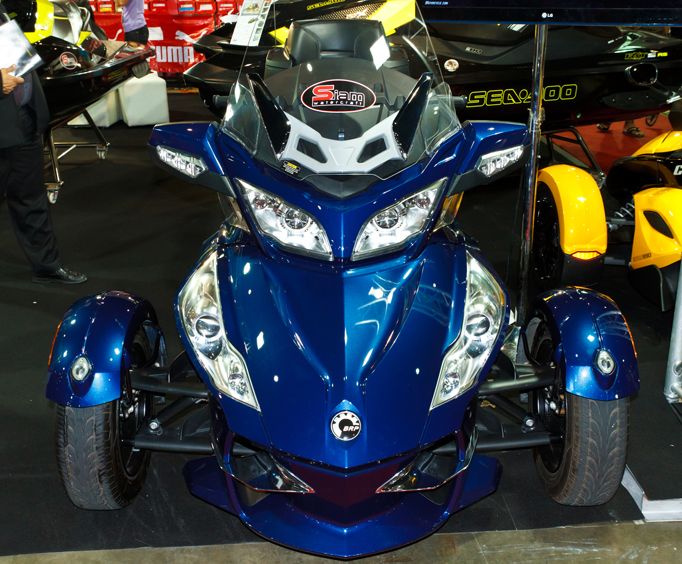 Spyderfest near Branson, MO
1332 N. Glenstone Springfield, MO 65802
Spyderfest might sound like it involves a lot of creepy animals, but it's really a motorcycle festival where people come together to show off their bikes. This is an event that will give you a new look into what riding is all about. Several bikes are on display that you can view, some that you can buy if they are for sale.
Along with the motorcycles that are on display, there are usually a few classic cars and trucks as well. Vendors will often set up at the festival, selling various items that include car and bike parts as well as food and beverages. There's live music during the festival from multiple stages. If you have a Spyder, you can register for the event so that you can show your bike to others. An open house is held on the first day of the festival so that everyone has a chance to set up their bikes and get acquainted with each other. Demo rides are offered, and there are special shows that feature the details of the bikes and what they can do on and off the road.
If you enjoy motorcycles, then Spyderfest in Branson is an event that you don't want to miss. You can see all of the latest models of this type of bike as well as other motorcycles at the event. There are also vendors that you can purchase items from when you're not looking at the vehicles.
Create Your Custom Package
Points of Interest