Description
The Lettermen Photos (11)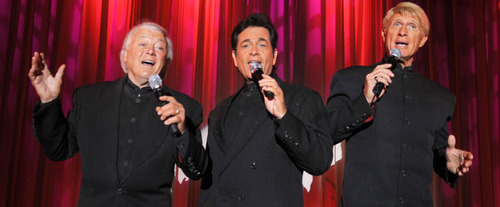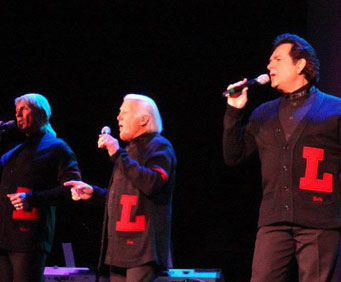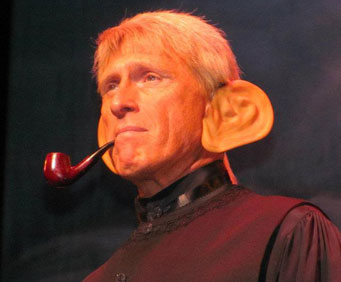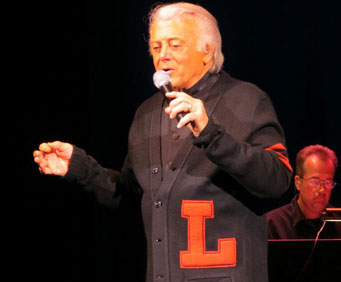 Enjoy an evening with crooners Tony Butala, Donovan Tea, and Bobby Ponyton of The Letterman as the group brings their melodies to Branson, Missouri!
The group began recording in 1959 with orignal members Tony Butala, Jim Pike, and Bob Engermann, and In 1961, the release of their first hit song, 'The Way You Look Tonight,' skyrocketed the group to fame! Reaching the Billboard charts with hits like 'When I Fall in Love,' the trio is known as the most romantic singing group from the 1960s, and has been performing for over 50 years! The Lettermen now consists of original member Tony Butala, Donovan Tea (an accomplished singer-songwriter), and Bobby Poynton, and the Letterman trio is ready to bring its brand of harmonious melodies to beautiful Branson, Missouri, the Live Entertainment capital of the World!
The Lettermen has entertained audiences at over 10,000 sold-out shows, touring in Japan, the Philippines, Thailand, Singapore, Hong Kong, France, Mexico, and even Saudi Arabia. Make your way to Branson, Missouri, to see this talented group of singers bring audiences a jam-packed night of entertainment!
Reviews
4.7 | 43 reviews
Arthur Clark
MO
✓
Verified Traveler
"Loved the show."
Loved the show. Great music and brought back wonderful memories. Wonderful interaction with the crowd. If you like the lettermen you will love their show!!
Dianna Fox
Rifle, Colorado
✓
Verified Traveler
This was my favorite show of our whole trip! Just to think that tony was from the original group and the other two gentlemen had joined the lettermen so long ago was very exciting! They are such wonderful entertainers and so great with the crowd! Their voices sounded like velvet! I love this show!!!
Dana M Barnes
TX
✓
Verified Traveler
It was wonderful to listen and see my favorite singing group from my teenage years (still listen to their records)! Loved seeing them in person!
Barbara Hupp
Toledo, OH
✓
Verified Traveler
Great show!!! Love the lettermen!