Description
The Happy Together Tour Photos (3)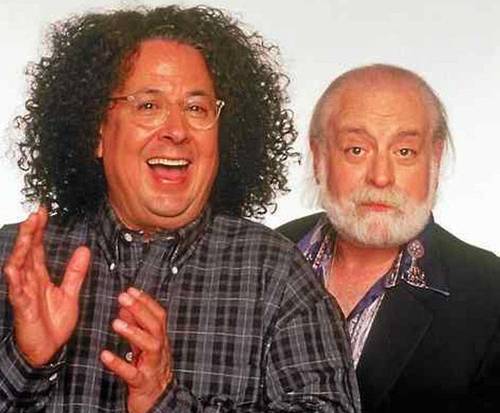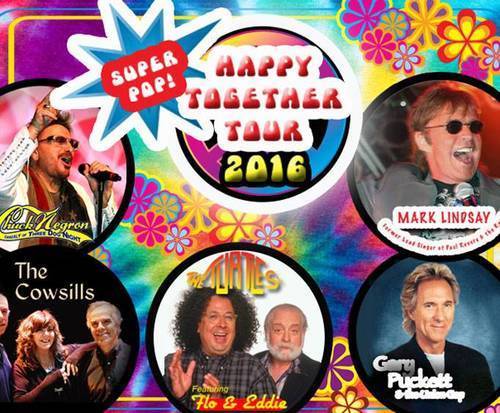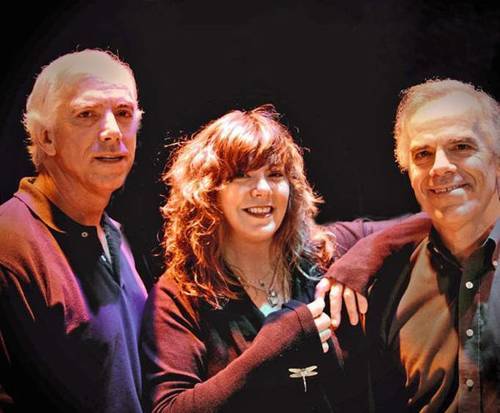 Head to the Welk Resort Theatre in Branson, Missouri, to catch the Happy Together Tour. This tour is unique in that it combines the talents of six different headlining artists: The Turtles, featuring Flo & Eddie, Gary Puckett & The Union Gap, Mark Lindsay, The Cowsills, Chuck Negron, and The Spencer Davis Group. This star-studded show takes guests through some of the greatest periods in musical history - the 60s and the 70s! So, break out your bell bottoms and go-go boots, because you'll be reliving the best music of those eras.
About The Turtles featuring Flo & Eddie
This duo weaves comedy and fantastic music together for a unique show. Flo & Eddie founded the band The Turtles, where they got their roots into the industry. After dissoving the band, they joined Mothers of Invention and released plenty of albums to create an extensive discography, and in 1984, they began touring on the Happy Together Tour.

About Gary Puckett & The Union Gap
This pop group is sure to impress with their catchy sound and energetic performance. The group earned six gold record awards and Top Ten hits: 'Young Girl,' 'Woman Woman,' 'Lady Willpower,' 'Over You,' 'This Girl is a Woman Now,' 'Keep the Customer Satisfied,' 'Don't Give In to Him,' and 'Home.'
About Mark Lindsay
Mark Lindsay is known for his work as former lead singer of Paul Rever & the Raiders. The band he founded created 16 Top 20 Hits and earned countless Gold and Platinum Awards. As a solo artist, his singles include 'Like Nothing That You've Ever Seen' and 'Show Me the Love.'
About the Cowsills
This group is known for their fantastic vocals and impeccable harmonies. IN 1965, they launched their musical careers when played Beatles songs at Bannisters Wharf. Their first hit single was 'The Rain, The Park & Other Things,' and they went on to sell over a million copies of this piece. Overall, they released 14 albums, the most recent of which was Cocaine Drain in 2008.
About Chuck Negron
Chuck Negron's career began with the group Three Dog Night, which was formed in 1968. After the band dissolved, Negron went on to release several solo albums, including Am I Still in Your Heart, The Chuck Negron Story, and even a Christmas album.
About The Spencer Davis Group
Named for their lead member, Spencer Davis, this band was formed in 1963 and is known for the songs, 'Somebody Help Me' and 'Keep on Running.' Their discography is comprised of six studio albums.
With the Happy Together Tour, you will see some of the great pioneers of 60s and 70s music. Don't miss it! Head to the Welk Resort Theatre for a one-of-a-kind experience.