Description
The Golden Boys Photos (3)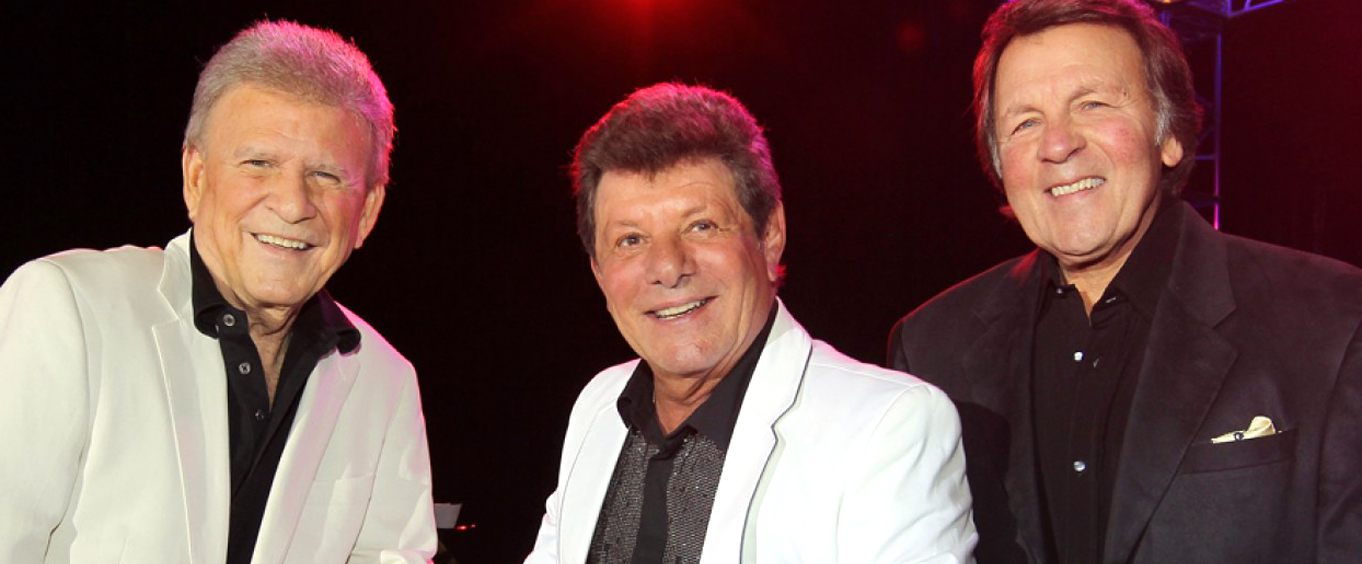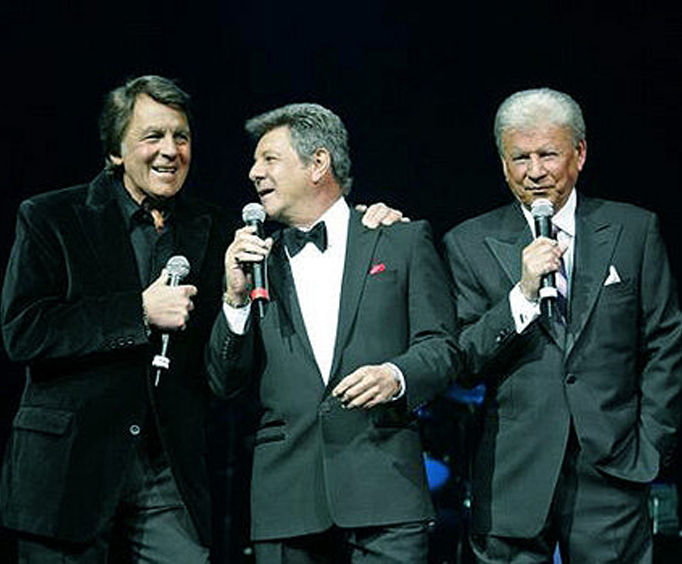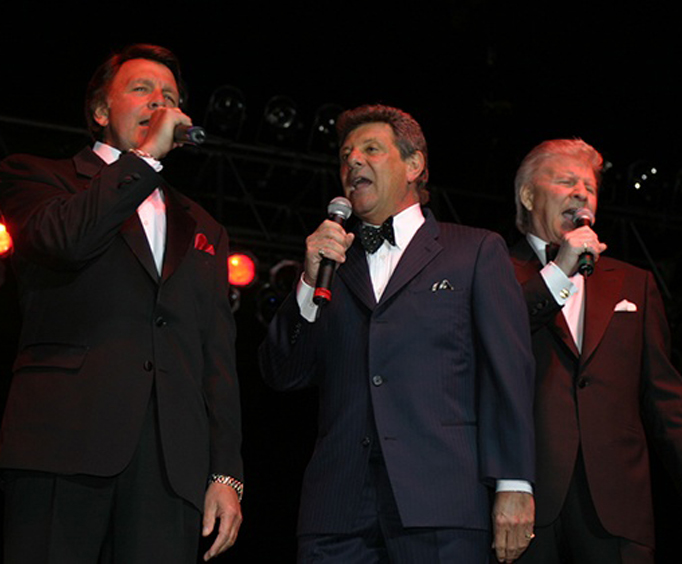 For one night only in Branson, Missouri, sit back and enjoy the musical talents of three legends from the 50s and 60s: Frankie Avalon, Fabian, and Bobby Rydell. The Golden Boys combine forces for a night filled with classic hits. All three of the talented performers achieved stardom at young ages and began their careers as teen idols. Each star brings their own unique music style and personal to the stage as they perform an impressive set of hits, and each has an impressive history with film performances. Come and see them fill the stage with their bubbly charisma.
Frankie Avalon

More than just a pretty boy, Frankie Avalon's career started at a young age with a four-year takeover of the music charts. In addition to plenty of hit songs, including "Venus," Frankie had an exciting journey in the film industry. He starred in the Beach Party film series, and was the deep-voiced teen angel who sang "Beauty School Drop-out" in the movie Grease.
Fabian

One of the most famous teen idols of the late 50's, Fabian rose to fame after several performances on American Band Stand. Elven of his songs hit the top 100 chart, including hits such as "Turn Me Loose," "Tiger," and "This Friendly World." In addition to his fame as a pop rock artist, Fabian enjoyed plenty of successes as an actor, starring in films like Hound Dog Man and Mr. Hobbs Takes a Vacation.
Bobby Rydell

With a career spanning six decades, Bobby Rydell found success as a teen idol and to date, has sold over 25 million records. With more than 34 top 40 hits to his credit, including songs like "Wild One," "We Got Love," and "Forget Him," Bobby has had quite an influence on pop music. In fact, "Rydell High" in the movie Grease was named after him. Like the other members of The Golden Boys, Bobby dabbled in film, most notably as the star of Bye Bye Birdie.
See three of the most legendary stars from the 50s and 60s come together at the Andy Williams Moon River Theater for captivating performances as The Golden Boys.