Sons of the Pioneers
2835 W. 76 Country Blvd Branson, MO 65616 |
1-800-717-1905
Special Offer: Family Pass Available
Click Here for More Information


This group of talented individuals holds up the tradition of the original members from 1934, when the show was first created by Roy Rogers.

Details

The show lasts approximately 2 hours.

Appropriate for All Ages

Handicap Seating Options Available: Wheelchair Seating, Aisle Seating, Limited / No Stairs Seating

Both Cameras and Video Cameras are Permitted

Gift Shop On-site

View Schedule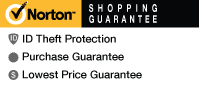 Description
Now they bring that tradition to you with the Sons of the Pioneers Chuck Wagon Show. Take in the music that will bring you back to a time when life was simpler and the West was wilder. You'll hear songs like 'Ghost Riders' and 'Red River Valley' with plenty of comedic jokes and acts in between. Don't miss out on the fabulous show, when the Sons of the Pioneer set out to entertain you!
Awards and Accolades
The Sons of the Pioneers holds the record for longevity of consecutive performances. They have also appeared in numerous movies and have composed numbers such as Bob Nolan's 'Cool Water.'
About the Performers
Roy Rogers started the original Sons of the Pioneers in the mid 1930s. Since that time the members of the group have changed, but the theme remains the same. Currently, the group consists of Luther Nallie, Gary LeMaster, Ken Lattimore, Randy Rudd, Mark Abbott and Ricky Boen.
If i could have but one wish, i would have the sons of the pioneers sing their wonderful songs forever. They are a true classic - past, present, and future. I have been to three of their branson performances and find them to represent authentic americana. Each one of the sons of the pioneers is a jewel and play an integral part of the harmony of the group as well as being accomplished soloists.
-- Jim - Vienna, Virginia

Being a musician myself, i thought the mix could have been better. The fiddle and bass were not loud enough and the tenor who played the fiddle vocal mic should be louder. Mixing from the stage is a hard thing to do. Not wanting to be critical that night, i will write that here. The music and vocals were great. I just hope they have more business so they can keep playing there. We would go and see them again..
-- Mark Allerheiligen - Bremen, KS

We drove all day to get here from texas and this show and dinner were worth the drive by itself. The food was great and so was the service. The sons of the the pioneers put on a top notch show singing many of their cowboy classics we have heard over the years. After the show we attended the shepherd of the hills presentation. An evening we will not soon forget.
-- Dennis Hamblin - Springtown, TX


MOST POPULAR THINGS TO DO
IN BRANSON MISSOURI