Description
Red Skelton Photos (12)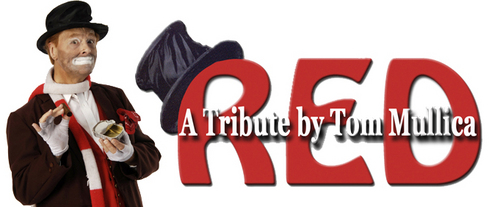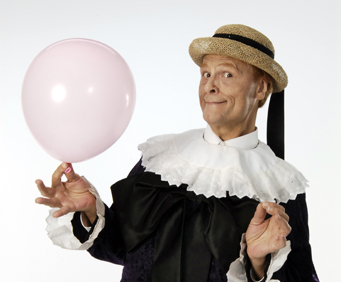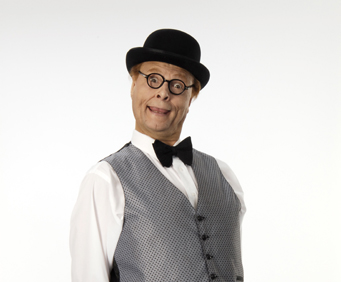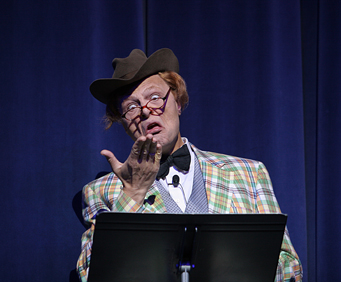 Red Skelton was truly a one-of-a-kind standout comedian, and Tom Mullica captures his hilarious capers and antics to the tee! Join the fun at Hamners Variety Theater in Branson, Missouri, where the legend comes to life in this fabulous two-hour tribute show that includes a pre-show.
For 18 years, Red and Tom were close friends, and Red personally gave Tom permission to use any of Red's material that Tom would choose. As a veteran entertainer in his own right, Tom sharpened his comedic act and began performing for audiences all over North America, Europe and Japan. For over 17 years, he has been perfecting his impersonation of Red Skelton, which accounts for Tom's spot-on likeness to the beloved comedian. Tom Mullica can recreate some of the most memorable Skelton characters like Clem Kadiddlehopper, Junior, the Mean Whittle Kid, Freddy the Freeloader, and more. And you'll be astounded by just how well Tom reproduces Red's flair for the comedic.
At one point in the show, Tom pays tribute to Skelton's 'Pledge of Allegiance' routine. Since its outset, this patriotic segment has always been a crowd-pleaser, touching hearts of audiences wherever Tom Mullica appears. See Red's memorable skits come to life in the heart-touching way Red delivered. This trip down memory lane won't be forgotten, and the next generation can kindle a new fondness for this endearing and timeless character. Cameras are welcome and you can find some wonderful souvenirs in the gift shop. It's gonna' be a great night!
Reviews
4.4 | 36 reviews
David & Tana Johnson
Billings,Montana
✓
Verified Traveler
Tom mullica does a wonderful job impersonating red skeleton. His show was thoroughly enjoyable. Whenever i return to branson, i will go see the show again. Thanks tom, for bringing back the great memories of red.
E Patrick Hanavan
TX
✓
Verified Traveler
"Mr."
Mr. Mullica's performance was very authentic. That's from someone who has 4 paintings by red skelton in his home!
Pat Edmundson
TN
✓
Verified Traveler
My husband and i have always loved red skelton, and tom mullica did an outstanding job in his impersonations. Would really have liked to see more characters, but the ones he did were great!
Judith A Pelot
Wisconsin Rapids, WI
✓
Verified Traveler
He really imitates red skelton well - great show