Linda Ronstadt & Jackson Browne Tribute
Description
Linda Ronstadt & Jackson Browne Tribute Photos (2)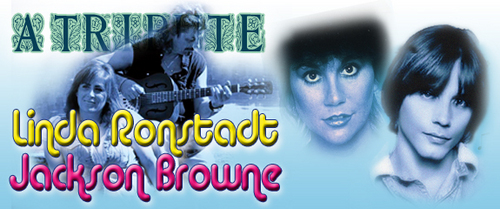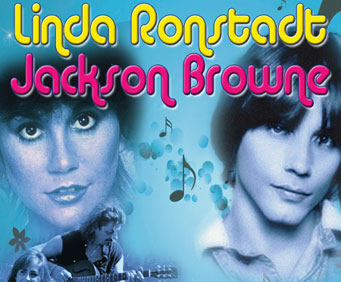 For an explosive performance paying tribute to two of the most iconic country rock artists of all time, come to the Tribute Theatre in Branson. Experience sights and sounds so authentic that you will think Linda Ronstadt and Jackson Browne are on the stage! The two-hour tribute show honors Linda Ronstadt and Jackson Browne with renditions of their great hits of the '60s and '70s.
Linda Rondstadt
Linda Ronstadt began her career in the 1960s, during the emergence of folk rock and country rock movements, as the lead singer of a folk-rock trio with Bobby Kimmel and Kenny Edwards. After moving to a solo career, Linda was labeled as the first female "arena class" rock star, and became one of the top-grossing concert artists of the decade.
Known as the "First Lady of Rock," Ronstadt has performed on Broadway, become one of the most successful female recording artists in American history, and has opened doors for women in rock and roll. A Grammy-award winning singer, songwriter, and musician with over 30 studio albums and 38 Billboard Hot 100 singles, Ronstadt was also inducted into the Rock and Roll Hall of Fame in 2014. Widely known for her long string of beloved hits like, "It's So Easy," "Blue Bayou," "When Will I Be Loved," "You're No Good," "Heat Wave," "Poor Poor Pitiful Me" and "Tracks of My Tears," and "Desperado," Linda Ronstadt has won multiple gold and platinum awards for her work.
Jackson Browne
In the mid-'60s, Jackson Browne started with the Nitty Gritty Dirt Band in the mid-60s, and has written songs for artists like Tom Rush, Gregg Allman, the Eagles, the Byrds, and more. In the early 1970s, Browne brought hit after hit like "Stay," and "Doctor My Eyes," which entered the Top 10 in the US singles chart. He also released albums like "Late for the Sky" and "The Pretender." In 1977, using new material, live concert performances, and recordings he made on buses, in hotel rooms, and while backstage, Browne released his LP "Running on Empty,"which became his biggest commercial success and in 2004, he was inducted into the Rock and Roll Hall of Fame.
Hear Linda Ronstadt and Jackson Browne's greatest hits at a quality level closest to the original you can find. This family-friendly show brings the audience back in time to a style and era unlike any other. The incredible musical numbers that Ronstadt and Browne brought to the country rock genre are honored in a seamless manner by two professional artists, perfectly matched in style and delivery. You are welcome to photograph the incredible performances and explore the handicap accessible theatre and gift shop on site, as this is sure to be a night to remember!