Kansas Live in Branson Mo
Description
Kansas Live in Branson Mo Photos (7)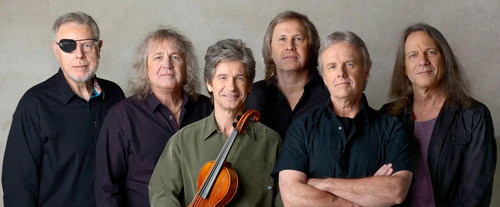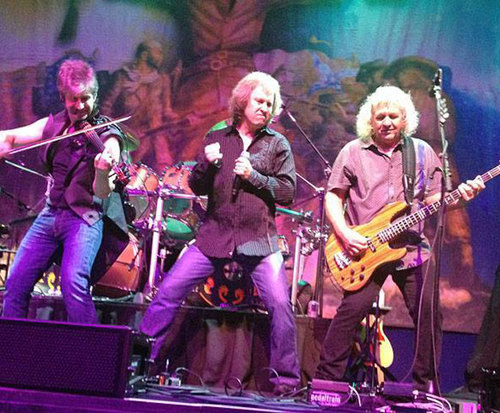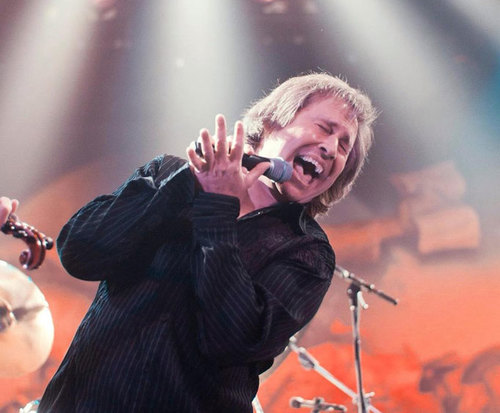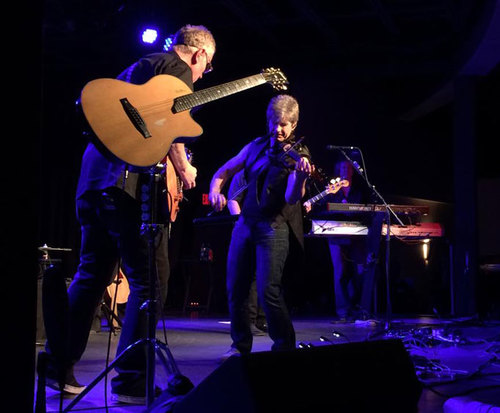 For a limited time in Branson, see legendary rock band, Kansas, in a two-hour live performance showcasing the music that made the band famous and featuring two of the band's original members: Phil Ehart and Richard Williams. Longtime fans and new listeners alike enjoy this iconic group! Shaping an era of rock, Kansas music is still heard on radio today. Whether you're reliving memories or experiencing Kansas music for the first time, this performance is the perfect way to connect with all that makes this band so great! The theatre is handicap accessible and non-flash photography is welcome.
History
In the '70s, Kansas popularity soared, with the band producing eight gold albums, three sextuple-platinum albums, and one platinum live album! In March of 1974, their first album debuted and formed their style, which became classified as boogie-rock. Soon their music had them selling out giant arenas like Madison Square Garden and touring all over the United States, Europe and even Japan. To this day, Kansas tours and evokes great influence on musicians all over the world.

In 2014, the band celebrated their 40th anniversary, and was inducted into the Kansas Hall of Fame and the Georgia Music Hall of Fame. They continue to be featured in many aspects of popular culture, including on TV shows South Park and Supernatural, and in video games Guitar Hero and Rock Band.

Current Members
Phil Ehart: One of the only two members to appear on every Kansas album, drummer Phil Ehart is one of the original members of the band. He co-wrote "Point of No Return" and "Play the Game Tonight," and currently manages the band.
Rich Williams: One of the only two members to appear on every Kansas album, guitarist Rich Williams has been with the band since 1974. He co-wrote "Can I Tell You," "No Room for a Stranger," and "Play the Game Tonight."

Billy Greer: Playing the bass and handling some of the vocals, Billy Greer joined Kansas in 1986 and worked on the Power album. He currently tours with Kansas, maintains his own band, Seventh Key, and manages his son's band, 3 Story Fall.

David Ragsdale: The violinist for Kansas from 1991-1997, he took a brief break from the band in 1997. In 2006, he rejoined the band and has been the violinist ever since. He has performed with Louise Madrell, The Smashing Pumpkins, Jason Bonham and many more, and has released a solo album called "David & Goliath."

Ronnie Platt: Ronnie Platt plays the keyboard and sings some of the vocals in the band.

David Manion: David Manion plays the keyboard and handles some of the vocals for Kansas.

After decades of making fantastic rock music history, Kansas celebrated their 40th anniversary with a limited time engagement in Branson. Don't miss their return performance and your opportunity to sing and dance to some of the greatest rock songs of all time.