Jukebox Journey - Musical Journey through the '50s & '60s
Description
Jukebox Journey - Musical Journey through the '50s & '60s Photos (2)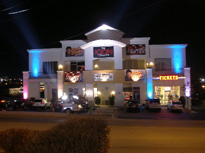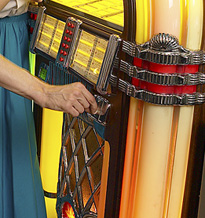 Embark on a spectacular adventure down memory lane at an incredible show, the Jukebox Journey - Musical Journey through the '50s & '60s. This show takes you back to simpler times when drive-ins and sock-hops were the bee's knees, transistor radios and 45s ruled the airwaves and rock 'n roll reigned supreme with hits like Rock Around the Clock, Why Do Fools Fall in Love, La Bamba, Peggie Sue, Heartbreak Hotel, Johnny B. Goode, and so many more! You'll know all the words as you sing along to the sounds of your favorite tunes.
Backed by a talented live band, a gifted cast sings favorite hits from musical greats like Jerry Lee Lewis, Brenda Lee, Buddy Holly, Connie Francis, Ritchie Valens, the Girl Groups, Little Richard and, of course, the King of Rock n' Roll, Elvis Presley! Incredibly choreographed dancers perform favorite sock hop and rock moves of the era, and the finale pays special patriotic tribute to veterans and active duty military. Dust off your Poodle Skirt and Saddle Shoes, slick back your pompadour and come on down to the Jukebox Journey, where an evening of nostalgic enjoyment awaits!
Reviews
4.5 | 4 reviews
Customer

✓
Verified Traveler
"This is an incredible show."
This is an incredible show. All of the entertainers are very good. The piano player is awesome, he can really make those ivories dance. Elvis is a very good entertainer. He portrays elvis in his earlier years and does an awesome job. This is a very good value for your money and excellent entertainment. I hope that i am able to see this again. Everyone is very talented-----lucille- new years eve 2011
Michael Kingsbury
Forest Lakes, MN
✓
Verified Traveler
"Good show, but rushed."
Good show, but rushed. I also was diappointed in the change in times. We were scheduled for an 8:00 dinner show then abruptly changed a few days before, to 2:00 pm.